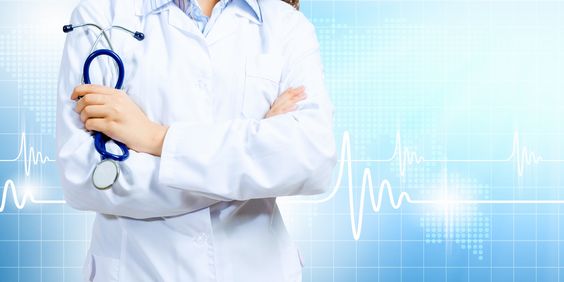 Central Government Health Scheme i.e. CGHS is one of the most established medical coverage schemes propelled by the government of India that is as of now as a result. The scheme was presented in the year 1954, and it gives medical coverage inclusion to Central Government workers and retired people. CGHS has also opened 2 wellness center under CGHS Kolkata at CGHS Siliguri & CGHS Jalpaiguri.
The huge volume of recipients related to this scheme makes it a one of a kind one. This scheme accompanies a scope of advantages to give thorough inclusion to government representatives/beneficiaries and their families.
Let's now check out the official notification for CGHS Jalpaiguri
Official Notice for CGHS Jalpaiguri
Government of India
Ministry of Health & Family Welfare
Office of the Additional Director
Central Government Health Scheme
6, Esplanade East (Gr. Floor), Kolkata — 700 069.
No. 51-255/CGHS/KOL/Admn/Postal Disp/2019/ 4958-97
Date: 13 MAY 2019
OFFICE MEMORANDUM
Consequent upon the merger of Postal Dispensaries located at Siliguri and Jalpaiguri with CGHS under the administrative control of Additional Director, CGHS, Kolkata on and from 01-04-2019, the above dispensaries have been rechristened as Siliguri and Jalpaiguri CGHS Wellness Centre. As per the prevalent norms regarding jurisdiction of a CGHS Wellness Centre, which covers approximately 5 km in radius from a particular dispensary, the demarcation of jurisdiction under Siliguri CGHS W.C. and Jalpaiguri CGHS W.C. has been finalized as per the Annexures attached for these two Wellness Centre separately as mentioned under:-
(a)Annexure I for Siliguri CGHS W.C.
(b)Annexure-II for Jalpaiguri CGHS W.C.
The Administration of all Central Government Offices located in the city of Siliguri and Jalpaiguri must compulsorily deduct, J CGHS contribution from the salary of their employees whose residential address is within the jurisdiction of CGHS Wellness Centre in these two cities and this is not linked to the application for CGHS Cards by the concerned employees. Central Government Pensioners residing within the area of jurisdiction may avail the benefits of CGHS, but will not be eligible to draw Fixed Medical Allowance with their pension as per rules. This may please be given wide publicity.
(Dr. A.K. Sikdar)
Additional Director.
Annexure II for CGHS Jalpaiguri W.C.
Annexure-II
(Reference letter no. 51-255/CGHS/KOL/Admin/Postal Dispensary/2019/ dated 13″ May 2019) The areas falling under the jurisdiction of Jalpaiguri CGHS Wellness center under CGHS Kolkata are as follows: –
1.

FDI SCHOOL, SH1SHLJ NIKETAN SCHOOL, PWD, SP OFFICE, SDO OFFICE, DIG OFFICE, DIB OFFICE, DM OFFICE, SARADA PALLY

2.

BCW OFFICE, SIHIBAJI ROAD, FOOD SUPPLY OFFICE, HAK1MPARA MORE, ZILLA SCHOOL MORE, 24nd KALIBARI

3.

CWC, SOIL OFFICE, ZILLA SCHOOL, SUKANTA NAGAR COLONY

4.

ZILLA SCHOOL, 2nd MORE TO BHATAKHANA

5.

HOSPITAL BRIDGE, RAIKOT PARA, HOSPITALPARA

6.

RAIKOTPARA SHANI MANDIR, RAJBAR1 PARA, INDIRA COLONY

7.

GANGULY MORE TO WAKERGANJ, RAIKOTPARA

8.

JALPAIGURI HO, JALPAIGURI DIVISIONAL OFFICE, GOVT GIRLS HIGH SCHOOL, KING SAHEB GHAT, KORAK HOME, KRISHI BHAWAN

9.

FIRE BRIGADE, DISTRICT LIBRARY, POLICE LINE, P1LKHANA COLONY, SUBASH UNNAYAN PALLY

10.

INCOME TAX OFFICE, RC PARA, BHANU NAGAR, PARESH MANI NAGAR

11.

MUNICIPALITY OFFICE, GARUMARA BASTI, L N MANDIR, BSNL OFFICE, ARD AND NEW INDIA INSURANCE

12.

ZILLA PARISHAD, STATION, ASHRAM PARA, LIC HOUSING QRTR, NAYABASTI, NIVEDITA SARANI

13.

JAYANTI PARA, ADARPARA, JC BOSE LANE, PART OF SANU PARA

14.

HARIJAN BASTI, CONGRESS NAGAR, ASHOK NAGAR

15.

KADAMTALA, SEALPARA, NEWTOWNPARA

16.

UKIL PARA, MAHANTA PARA, NEW CIRCULAR ROAD, MU HURI PARA

17.

MUHURI PARA, KERANI PARA, WEST KERANI PARA, VIVEKANANDA PARA

18.

UKIL PARA, CIRCULAR ROAD, NEW TOWN PARA, MOHONTA PARA EXTENSION, MOHONTAPARA BY LANE

19.

NATUN PARA, PAHARI PARA, 3N0 GHUMTI, KADAMTALA, PATGOLA, 4N0 GHUMTI, ANANDA PARA

20.

GOMOSTOPARA, SIYAL PARA, 4N0 GHUMTI, NAYAR HAT, PURATAN MASJID, PANPARA

21.

TEMPLE STREET, STATION ROAD, 2N0 GHUMTI, 2NO OIL TANKI, NATUN PARA, UTTARAYAN, DARJEE PARA

22.

TEMPLE STREET, DAPJEE PARA, COSMOS, SENCO GOLD, KAMAR PARA, NATUN PARA

23.

SANSKRITI PARA, MOHAMAYA PARA, PAN-PARA,-GOMOSTA PARA

24.

CHUNILAL ROAD, CONGRESS PARA, VV C PARA, SUBHASH LANE, GHOSH PARA

25.

PANDAPARA, GHOSH PARA, PP COLONY, B B LANE, PARKER MORE, SARADA LANE, SHIVAJI LANE

26.

CO-ORDINATE COMMITTEE, BABU PARA, ST PAULS SCHOOL UTTAR BABU PARA, SADAR GIRLS SCHOOL

27.

MARINA NURSING HOME, THANA-120AD, UBI, CBI, UCO BANK, SAMAJ PARA, RABINDRA BHAWAN, ELECT OFFICE

28.

ADHUNIKA, RAHAMAN HOUSE, MARCHENT ROAD, NAWABBAR1 COURT, SAUDAGARPATTY, JORA BATI MORE

29.

JORA BATI MORE, DINNBAZAR, TEENPARA, VISAL

30.

OLD POLICE LINE, SHANTI PARA, MASKAL BARI, NETAJI PARA PM COLONY, BOIL KHANA BAZAR

31.

PABITRA PARA, BISWAS PALLY, MASKALI BARI, T B HOSPITAL PARA, SARADA PALLY, PABITRA NAGAR

32.

COLLEGE PARA, EAST AND WEST ARABINDANAGAR

33.

M G ROAD, UKIL PARA, S P BISWAS LANE, SHIV BARI, BEGUNTARY, SS PARA

34.

DESHBANDHU PARA, SUHRID LANE, PART OF KERANI PARA

35.

VIVEKANANDA PARA, KERAN1 PARA EXTENSION, WEST, AND EAST ARABINDA

NAGAR

36.

ASAMMORE, AC COLLEGE, BT COLLEGE, BAZRAPARA, BILLPARA, BAMONPARA, BOSEPARA, BDO OFFICE, BOWBAZAR, BHUJARIPARA, CIRCULAR LANE, CHOUDHURY PARA, DEBNAGAR, DENGUAJHAR, DANGAPARA, DARJEEPARA, DESHBANDHU NAGAR, GOSHALA MORE, GHUMTI N04, 5, KORANIPARA, KADAMTALA, KANTESWARI DIGHI, KAMAR PARA, PORAPARA, PANPARA, PAHARPUR MORE, RABINDRANAGAR, SENPARA, SEBAGRAM, SARKARPARA, SARKARPARA, TOPAMARI, RAJBARIPARA

37.

MG ROAD, DBC ROAD, CORPORATION STREET, ADMINISTRATIVE AVENUE, NEW CIRCULAR ROAD, SILIGURI ROAD, HALDIBARI ROAD, THANA ROAD, SHIVAJI ROAD, LAXMAN MOULIK SARANI, SACHIN DASGUPTA SARAN!, ARUNA DASGUPTA SARANI.
Addl. Director
Central Govt. Health Scheme
6, Esplanade East (Ground Floor)
Kolkata – 700 069
CGHS Covered Cities:
This Scheme is available in various cities in the country. These cities are as follows:
CGHS Agartala

CGHS Agra

CGHS Aizawl

CGHS Ajmer

CGHS Aligarh

CGHS Ambala

CGHS Amritsar

CGHS Baghpat

CGHS Bareilly

CGHS Berhampur

CGHS Chhapra

CGHS Cuttack

CGHS Darbhanga

CGHS Dhanbad

CGHS Dibrugarh

CGHS Gandhinagar

CGHS Gangtok

CGHS Gaya

CGHS Gorakhpur

CGHS Guntur

CGHS Gwalior

CGHS Imphal

CGHS Indore

CGHS Indirapuram

CGHS Jalandhar

CGHS Jammu

CGHS Jalpaiguri

CGHS Jodhpur

CGHS Kohima

CGHS Kota

CGHS Moradabad

CGHS Muzzafarpur

CGHS Nellore

CGHS Panaji

CGHS Puducherry

CGHS Raipur

CGHS Rajahmundry

CGHS Saharanpur

CGHS Visakhapatnam

CGHS Shimla

CGHS Silchar

CGHS Sonepat

CGHS Srinagar

CGHS Varanasi

CGHS Vijayawada

CGHS Tiruchirapalli

CGHS Tirunelveli

CGHS Tirupati

CGHS Vishakhapatnam
Soon to be Started
CGHS Kochi

CGHS Kannur

CGHS Kozikoda
More Recommended Articles :-