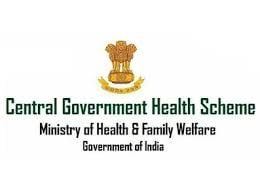 The Central Government Health Scheme (CGHS) is a health scheme run by the Ministry of Health and Family Welfare, Government of India. It provides complete healthcare to the employees, pensioners, and their dependents of the Central Government of India. So, Let's know about CGHS Vishakhapatnam.
CGHS Vishakhapatnam:
Health services under CGHS are provided by the Allopathic, Homeopathic and Indian systems of medicine which comes under the Department of AYUSH. Medical facilities are provided through dispensaries/polyclinics and Chief Medical Officers / Medical Officers have been appointed as in-charge of dispensaries for the smooth functioning of the scheme.
Under this scheme, every central employee gets a CGHS card, through which he gets free treatment in government hospitals. Also, in the private hospitals included in the CGHS list, there is a discount on the fees of that hospital.
 List Of hospitals empanelled under CGHS Vishakhapatnam ( under the administrative control of the additional director, cghs, hyderabad
Sl. No

Name Of The Hco

Address

Contact

Empanelled For

1.

Indus Hospital (A Unit Of Vasugan Medical Specialities Pvt.,Ltd.,)

Empanelled w.e.f. 10th April 2017 to 16th May 2017 or until further orders

D.No.18-1-6, KGH Down Road, Maharanipeta,

Vishakhapatnam-530002

Tel.no.: 

0891-2508881, 

9533464077,

E-mail: 

All the facilities available in the hospital expect IVF and other assisted reproductive treatment procedures

2.

Ahatma Gandhi cancer & research institute, (a unit of vizag hospital & cancer research center pvt. Ltd.), 

Empanelled w.e.f. 10th April 2017 to 16th May 2017 or until further orders

Plot no.1, sector 7, m.v.p colony, Visakhapatnam-530017,

Tel.No.: 

0891-2878787,

7702545757

E-mail: 

All the facilities available in the hospital expect IVF and other assisted reproductive treatment procedures

3.

Care hospitals (Visakha Hospitals and Diagnostics Ltd.,)

Empanelled w.e.f. 10th April 2017 to 16th May 2017 or until further orders

# 10-50-11/5, waltair mainroad, Ram nagar, Visakhapatnam-530002

Tel. No.:

0891-3041444, 

7680098864

E-mail: 

All the facilities available in the hospital expect IVF and other assisted reproductive treatment procedures

4.

Kala hospitals (P) LTD

Empanelled w.e.f. 10th April 2017 to 16th May 2017 or until further orders

47-1-104, Dwarakanagar VIth lane Visakhapatnam-530016

Tel. No.:

0891-2764748, 

9849123546

E-mail:

All the facilities available in the hospital expect IVF and other assisted reproductive treatment procedures
More Recommended Articles :-