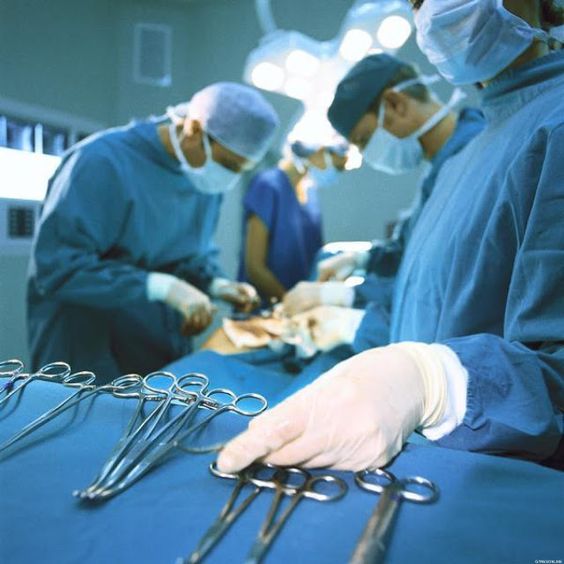 This is for information to all eligible Central Govt, Employees, Pensioners & other stake holders that, Central Government Health Scheme (CGHS) Wellness Centres sanction vide No.S.ll045/1/20l3/HEC, New Delhi dated 77th November 2014 will be inaugurated on 10th October 2017 by Chief Secretary, Govt. of Mizoram in presence of Director CGHS & Addl. Director, CGHS, Guwahati at New Secretariat Complex, Khatla, Aizawl-796 001 to provide comprehensive medical facilities. CGHS Aizawl
The scheme will cover Aizawl city. All eligible Central Govt. Employees and their dependent family members, Central Govt. Pensioners and their dependents and other eligible beneficiaries as per CGHS guidelines residing in Aizawl city. Separate notification wi1l be an issue for enrolment and application for CGHS card.
The beneficiaries will be able to avail the CGHS Aizawl Centre during office hours i.e. from 7:30 am to 2:00 pm Sunday & holidays.
CGHS Covered Cities:
This Scheme is available in various cities in the country. These cities are as follows:
CGHS Agartala

CGHS Agra

CGHS Aizawl

CGHS Ajmer

CGHS Aligarh

CGHS Ambala

CGHS Amritsar

CGHS Baghpat

CGHS Bareilly

CGHS Berhampur

CGHS Chhapra

CGHS Cuttack

CGHS Darbhanga

CGHS Dhanbad

CGHS Dibrugarh

CGHS Gandhinagar

CGHS Gangtok

CGHS Gaya

CGHS Gorakhpur

CGHS Guntur

CGHS Gwalior

CGHS Imphal

CGHS Indore

CGHS Indirapuram

CGHS Jalandhar

CGHS Jammu

CGHS Jalpaiguri

CGHS Jodhpur

CGHS Kohima

CGHS Kota

CGHS Moradabad

CGHS Muzzafarpur

CGHS Nellore

CGHS Panaji

CGHS Puducherry

CGHS Raipur

CGHS Rajahmundry

CGHS Saharanpur

CGHS Visakhapatnam

CGHS Shimla

CGHS Silchar

CGHS Sonepat

CGHS Srinagar

CGHS Varanasi

CGHS Vijayawada

CGHS Tiruchirapalli

CGHS Tirunelveli

CGHS Tirupati

CGHS Vishakhapatnam
Soon to be Started
CGHS Kochi

CGHS Kannur

CGHS Kozikoda
CGHS Aizawl Wellness Centres List

Sl No.

Name of the Wellness Centre and code

Address

Contact Number

Official e-mail ID

1.

Aizawl AZ1

Qtr. No. AIS(1)/C-SD/5(Double suit), AIS Transit Residential Complex, New Secretariat Building, Khatla, Aizawl – 796 001

0389 – 2334764

[email protected]

 
NOTE:
It is an allopathic wellness center under the administrative control of the additional director of CGHS Guwahati   
FAQ:
Are the family members of Central Government Servant not residing with him eligible for CGHS facilities?

Family members who are wholly dependent upon the Central Government employee are normally expected to reside with the primary cardholder.
However, during a visit to another CGHS covered city they are eligible for CGHS facilities on the basis of individual Plastic Card issued to the dependent family member.
Can I print my own CGHS card?

Yes, the facility to print your own card is available for CGHS beneficiaries by visiting CGHS portal

cghs.gov.in

A colored print out on the card may be taken and laminated for use as a plastic card. 

Whom should I approach in case the CGHS Aizawl Card is not issued to me in the prescribed time?

You may contact Additional Director CGHS Guwahati.

What should I do if the details on the Card viz. date of birth, name, entitlement, etc. are wrong?

Kindly bring the anomalies to the notice of Additional Director, CGHS, Aizawl, along with the necessary documents to rectify the error.

Is there a color scheme for plastic cards? What are they?

CGHS Plastic cards have any one of the following color strips at the top indicating the category:
| | |
| --- | --- |
| Serving Government Employees | Blue |
| Pensioners, Ex-MPs, Freedom Fighters, etc. | Green |
| Member of Parliament | Red |
| Beneficiaries of Autonomous Bodies/Journalists | Yellow |
More Recommended Articles :-