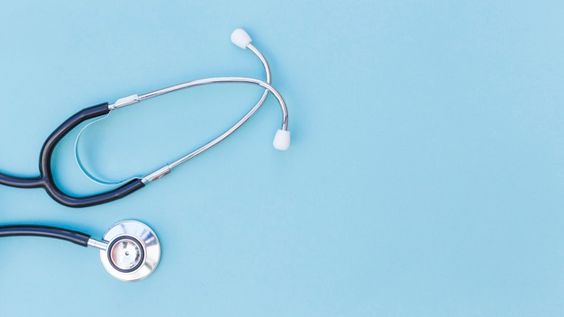 The Ministry of Health and Family Welfare is providing free treatment facilities to central government employees and their families in selected private hospitals under the 'Central Government Health Scheme CGHS'. This scheme was started so that the burden of patients on government hospitals could be reduced and more than 45 lakh central employees of the country could get better treatment on time. It has now decided to open a wellness center of CGHS Silchar as well.
In pursuance of the decision taken by the Government on recommendations of the 7th Central Pay Commission, the following 33 (thirty-three) postal dispensaries presently functioning in 33 Cities i.e. Agra, Ajmer, Aligarh, Ambala, Amritsar, Bareilly, Behrampur, Chhapra, Cuttack, Darbhanga, Dhanbad, Dibrugarh, Gaya, Gorakhpur, Guntur, Jalandhar, Jalpaiguri, Jodhpur, Kota, Moradabad, Muzaffarpur, Nellore, Raipur, Rajahmundry, Saharanpur, Silchar, Siliguri, Tirunelveli, Tiruchirappalli, Vadodra, Varanasi, Vijaywada and Visakhapatnam are hereby merged with the CGHS
How To Take Advantage Of the CGHS Scheme?
Central employees will not have to deviate from rate to rate for treatment. To avail of this scheme, a CGHS card is required, through which they can avail free treatment facilities in government hospitals and get a discount on the fees of that hospital for treatment in private hospitals.
Documents required for CGHS card
Proof of Residence.

Evidence of dependents living.

Proof of son's age.

Disability certificate from the competent authority, in the case of dependent son who is more than 25 years of age.
CGHS card is required
One had to first take the number from the dispensaries counter to take advantage of this scheme. They often had to stand in long lines and wait for the number to be taken. But now there is no need to stand in line. Now CGHS plastic card is being given to the employees so that they can get free treatment in any corner of the country.
Merger of 33 Postal Dispensaries with CGHS – DOP Order (Along With CGHS Silchar)
No.2-3/2009-Medical
Government of India
Ministry of Communications
Department of Posts
Dak Bhavan, Sansad Marg,
New Delhi – 110 001
Dated: 2 January, 2019
To
All Chief Postmasters General/Postmasters General
Sub:- Merger of 33 postal dispensaries with CGHS-reg.
Sir/Madam,
I am directed to forward herewith a copy of Order No. S.11011/01/2016/CGHS-III/EHS dated 21st December 2018 of the Ministry of Health & Family Welfare on the subject mentioned above for further necessary action at your end.
Yours faithfully
(M.S. Zou)
Assistant Director General (Medical)
CGHS Covered Cities:
This Scheme is available in various cities in the country. These cities are as follows:
CGHS Agartala

CGHS Agra

CGHS Aizawl

CGHS Ajmer

CGHS Aligarh

CGHS Ambala

CGHS Amritsar

CGHS Baghpat

CGHS Bareilly

CGHS Berhampur

CGHS Chhapra

CGHS Cuttack

CGHS Darbhanga

CGHS Dhanbad

CGHS Dibrugarh

CGHS Gandhinagar

CGHS Gangtok

CGHS Gaya

CGHS Gorakhpur

CGHS Guntur

CGHS Gwalior

CGHS Imphal

CGHS Indore

CGHS Indirapuram

CGHS Jalandhar

CGHS Jammu

CGHS Jalpaiguri

CGHS Jodhpur

CGHS Kohima

CGHS Kota

CGHS Moradabad

CGHS Muzzafarpur

CGHS Nellore

CGHS Panaji

CGHS Puducherry

CGHS Raipur

CGHS Rajahmundry

CGHS Saharanpur

CGHS Visakhapatnam

CGHS Shimla

CGHS Silchar

CGHS Sonepat

CGHS Srinagar

CGHS Varanasi

CGHS Vijayawada

CGHS Tiruchirapalli

CGHS Tirunelveli

CGHS Tirupati

CGHS Vishakhapatnam
Soon to be Started
CGHS Kochi

CGHS Kannur

CGHS Kozikoda
More Recommended Articles :-