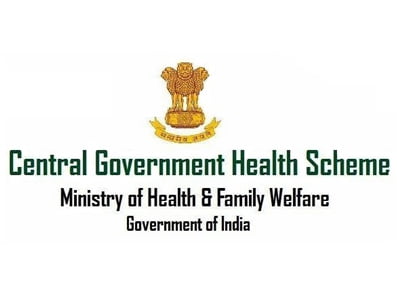 The Central Government Health Scheme (CGHS) Shillong is the model health care facilities provider for Central Government employees and Pensioners and other eligible beneficiaries as per rules posted at Shillong, Agartala, Imphal and is unique of its kind due to the large volume of the beneficiary base, and open-ended generous approach of providing health care. It provides prevention of disease, family welfare, and important medical subjects.
The organization also coordinates with the state Govt. for liasoning on the implementation of all National Programmes, training of Nursing Officers and Medical officers as well as problem-solving of various interrelated issues at wellness centers.
Facilities Under Central Government Health Scheme (CGHS) Shillong:
OPD treatment including the issue of medicines.

Specialist Consultation at polyclinic/Govt. Hospitals

Indoor treatment at Government and Empanelled Hospitals.

Cashless facility available for treatment in empanelled hospitals and diagnostic centers for Pensioners and other identified beneficiaries.

Reimbursement of expenses for treatment availed in Govt./Private hospitals under emergency.

Family Welfare, Maternity, and Child Health Services.

Medical consultation and dispensing of medicines in Ayurveda, Homeopathy, Unani and Siddha system of medicines (AYUSH).

There is also direct supervision by this organization of performances of we3llness centers of CGHS in the field of family welfare through supervisory visits to wellness centers.
The Hospital and Diagnostic Centre which are empanelled under Central Government Health Scheme (CGHS) Shillong are given. See below to know about which are those.
Recommended Articles :- 
List Of Empanelled Hospitals As On 30/05/2018 In Central Government Health Scheme (CGHS) Shillong
Name of the Hospital
Address
Tel.No
Email
Name of Nodal officer and Contact number
NABH Accredited / Non NABH
Facilities empanelled

Woodland Hospital

Dhankheti, Shillong
East Khasi Hills District, Meghalaya,
Shillong 793003

0364-2500472

0364-2225240

0364-2224885

Shri Sabitabrata Bhattacharjee

General Administrator,

Contact  No. 9863092737

Non-NABH

1.

Multispecialty Hospital

Gastro-enterology

Orthopedic
Neurosurgery

Oncology Surgery

ENT

Laparoscopy Surgery

Endoscopy

Hemodalysis

2. All other available facilities.

Dr. P.W.Nongrum

Senior Resident Medical Officer

Contact  No.  9436926637
List Of Empanelled Diagnostic Centres As On 30/05/2018 In Central Government Health Scheme (CGHS) Shillong
Name Of The Hospital
Address
Tel.No
Email
Name Of Nodal Officer And Contact Number
NABH Accredited / Non NABH
Facilities Empanelled

Woodland Hospital

Dhankheti, Shillong
East Khasi Hills District, Meghalaya,
Shillong 793003

0364-2500472

0364-2225240

0364-2224885

Shri Sabitabrata Bhattacharjee

General Administrator,

Contact  No. 9863092737

NABL Accredited

(1) Laboratory Facilities

Clin cal Pathology

Bio-chemistry

Microbiology

(2)   Imaging facilities

Digital X-ray

CAT Scan

Ultra Sonography

MRI

ECHO cardiology

(3)

All other available facilities.

Dr. P.W.Nongrum

Senior Resident Medical Officer

Contact  No.  9436926637