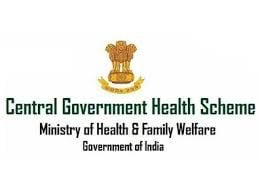 Source
CGHS is a type of card issued by the government. This is a card through which people are provided a lot of facilities. This card is plastic. The person whose card is made, then the person has a unique ID number and a photo on this card, the card prepared in this way is called CGHS card. Many people are included in this scheme. Therefore, if you also want to know about CGHS, here you are provided with what is CGHS, full form of CGHS and detailed information of Helpline Number. So, here let's know about CGHS Chhapra.
What Is CGHS?
CGHS is a health insurance plan. Through this scheme, comprehensive medical cover is provided to Central Government employees, pensioners and their dependents, as allopathic, homeopathic and AYUSH treatment systems are covered under this scheme. Those who get their CGHS card made by joining this scheme, those people get facilities through this card. The scheme has been launched under the Ministry of Health and Family Welfare, and currently, the scheme has been operated in 37 cities including Chandigarh, Bangalore, Bhubaneshwar, Guwahati, Delhi, Hyderabad, Chennai and Pune. People have also started taking advantage.
Whom Does CGHS Apply To?
This scheme is implemented on all Central Government employees and their dependent family members who live in CGHS cover areas.
Apart from this, government pensioners and their dependent family members get the pension from Central Civil Estimates.
The present and former members of Parliament are given the benefit of this card.
Former governor and lieutenant governor are given this benefit.
Freedom fighters are given benefits.
Judges and former judges of the Supreme Court and High Courts are included in this scheme.
The benefit of this scheme is also provided to employees and pensioners of some autonomous organizations in Delhi.
Journalists (in Delhi) and recognized PBI also get its benefits.
Delhi Police workers also get the benefit of this scheme.
Railway Board employees also come under this scheme.
Post and Telegraph employees are also covered under this scheme.
Facilities Offered Under CGHS:
Employees are provided with OPD treatment along with medicines.
Specialists in government hospitals or Polyclinic can be consulted.
Government employees are given the facility of Indor treatment in government and empaneled hospitals.
The government and empaneled diagnostic centers have been given the facility of investigation.
Inexperienced hospitals and diagnostics for pensioners as well as other identified beneficiaries under this scheme
Cashless facilities have been provided for treatment in the centers.
In emergency, full income is arranged for treatment in government or private hospitals.
Under this scheme, the expenses incurred for the purchase of artificial organs, equipment etc. are compensated.
Family welfare, maternity and child health services are provided to the employees joining this scheme.
Under this scheme, as a convenience to the employees, medicines and counseling are given in Ayurveda,
Homeopathy, Unani and Siddha system of medicines (Ayush).
CGHS Cities List:
The latest list of CGHS Covered cities in India:
CGHS Agartala, CGHS Ahmedabad, CGHS Aizawl, CGHS Allahabad (Prayagraj)
CGHS Bangalore, CGHS Bhopal, CGHS Bhubaneswar
CGHS Chandigarh, CGHS Chennai
CGHS Delhi & NCR (Delhi, Faridabad, Ghaziabad, Greater Noida, Gurgaon, Indirapuram, And Sahibabad) and CGHS Dehradun
CGHS Gandhinagar, CGHS Gangtok, CGHS Guwahati, CGHS Goa
CGHS Hyderabad
CGHS Imphal, CGHS Indore
CGHS Jabalpur, CGHS Jaipur, CGHS Jammu
CGHS Kolkata, CGHS Kanpur, CGHS Kohima
CGHS Lucknow
CGHS Mumbai, CGHS Meerut
CGHS Nagpur
CGHS Pune, CGHS Patna, CGHS Puducherry
CGHS Raipur, CGHS Ranchi
CGHS Shillong, CGHS Shimla,
CGHS Thiruvananthapuram
CGHS Visakhapatnam
The list of 33 Wellness Centres at present functioning in the following cities…
CGHS Agra, CGHS Ajmer, CGHS Aligarh, CGHS Ambala, CGHS Amritsar
CGHS Bareilly, CGHS Baghpat, CGHS Berhampur
CGHS Chhapra, CGHS Cuttack
CGHS Darbhanga, CGHS Dhanbad, CGHS Dibrugarh
CGHS Gaya, CGHS Gorakhpur, CGHS Guntur
CGHS Jalandhar, CGHS Jalpaiguri, CGHS Jodhpur
CGHS Kota
CGHS Moradabad, CGHS Muzaffarpur
CGHS Nellore
CGHS Rajahmundry
CGHS Silchar, CGHS Sonipat, CGHS Siliguri, CGHS Saharanpur
CGHS Tiruchirapalli, CGHS Tirunelveli
More Recommended Articles :-