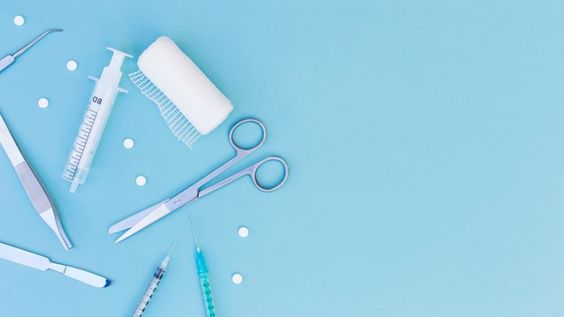 The Central Government Healthcare Scheme (CGHS) has been acquainted with battle the medical problems of the considerable number of representatives of the central government. The CGHS scheme is a more extensive idea of medical coverage. Consequently, an individual must comprehend every detail of the arrangement before deciding on it. It has now decided to open a wellness Centre under the CGHS Kohima. Here is the official notice for CGHS Kohima:
Official Notice of CGHS Kohima:
GOVT. OF INDIA
MINISTRY OF HEALTH & FAMILY WELFARE
CENTRAL GOVT. HEALTH SCHEME
GOPINATH NAGAR, A.K.AZAD ROAD, GUWAHATI -781 016.
Ph.: 0361 2492698
Fax: 0361 2492697
E-mail: [email protected]
No.A.22012/1/2015/ 1778
Dated: 24.08.2017
NOTIFICATION
Sub: Opening of a CGHS Wellness Centres (Allopathic) at Kohima-regarding.
This is for information to all eligible Central Govt. Employees, Pensioners & other stake holders that, Central Govt. Health Scheme (CGHS) Wellness Centres sanctioned vide Govt. of India, Ministry of Health & Family Welfare, CGHS(P) Division Order No.S.11045/1/2013/HEC, New Delhi dated 17th November 2014 will be inaugurated on 4th September 2017 at H.No.MRH/D-67, Paramedical Colony Opp. Paramedical Training Institute, Merhulietsa, Kohima (Nagaland), Pin-797001 to provide comprehensive medical facilities. Date of full functioning expected to be from the 1st of October 2017.
The scheme will cover Kohima city, all eligible Central Govt. Employees and their dependent family members, Central Govt. Pensioners and their dependents and others eligible as per CGHS guidelines residing in Kohima city. Application for CGHS Plastic Card for serving beneficiaries has to be applied/uploaded online @ cghsl.nic.in by respective offices & submit the hard copy to CGHS WC Kohima. Monthly subscription towards CGHS have to be deducted from the monthly salary of the beneficiary from October 2017 onwards and respective offices submit the contribution to this office either through Demand Draft/Banker Cheque in favor of Additional Director, CGHS, Guwahati or through Book adjustment with PAO, MOH&FW, Kolkata with intimation to this office. All pensioner beneficiary needs to visit CGHS WC Kohima for enrolment under CGHS.
The beneficiaries will be able to avail of the CGHS facilities through the Wellness Centre during office hours i.e. from 7.30 am to 2.00 pm in all working days except on Sundays & Holidays.
(Dr. H.K. Sonowal)
Addl. Director.
CGHS Covered Cities:
This Scheme is available in various cities in the country. These cities are as follows:
CGHS Agartala

CGHS Agra

CGHS Aizawl

CGHS Ajmer

CGHS Aligarh

CGHS Ambala

CGHS Amritsar

CGHS Baghpat

CGHS Bareilly

CGHS Berhampur

CGHS Chhapra

CGHS Cuttack

CGHS Darbhanga

CGHS Dhanbad

CGHS Dibrugarh

CGHS Gandhinagar

CGHS Gangtok

CGHS Gaya

CGHS Gorakhpur

CGHS Guntur

CGHS Gwalior

CGHS Imphal

CGHS Indore

CGHS Indirapuram

CGHS Jalandhar

CGHS Jammu

CGHS Jalpaiguri

CGHS Jodhpur

CGHS Kohima

CGHS Kota

CGHS Moradabad

CGHS Muzzafarpur

CGHS Nellore

CGHS Panaji

CGHS Puducherry

CGHS Raipur

CGHS Rajahmundry

CGHS Saharanpur

CGHS Visakhapatnam

CGHS Shimla

CGHS Silchar

CGHS Sonepat

CGHS Srinagar

CGHS Varanasi

CGHS Vijayawada

CGHS Tiruchirapalli

CGHS Tirunelveli

CGHS Tirupati

CGHS Vishakhapatnam
Soon to be Started
CGHS Kochi

CGHS Kannur

CGHS Kozikoda
More Recommended Articles :-