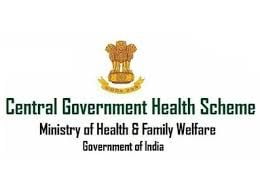 Source
The Central Government Health Scheme (CGHS) provides comprehensive health facilities to Central Government employees, pensioners and their dependents residing in cities covered by CGHS. CGHS has recently launched its service in Vijayawada city the state Capital of Andhra Pradesh. So, let's know about CGHS Vijayawada…
What Is The Central Government Health Scheme Or CGHS?
The Central Government Health Scheme or Central Government Health Scheme (CGHS), is a health insurance scheme that provides comprehensive medical cover to Central Government employees, pensioners, and their dependents. The scheme serves as a model for healthcare providers due to its broad beneficiary base and liberal approach. Under CGHS, allopathic, homeopathic and AYUSH treatment systems are included. The scheme operates under the Ministry of Health and Family Welfare, and currently covers 37 cities including Chandigarh, Bangalore, Bhubaneswar, Guwahati, Delhi, Hyderabad, Chennai, and Pune.
To Whom Does This Apply:
All Central Government employees and their dependent family members who live in CGHS cover areas.
Central government pensioners and their dependent family members who receive a pension from Central Civil Estimates.
Current and former Members of Parliament
Former governor and lieutenant governor
Freedom fighter
Former vice president
Judges and former judges of the Supreme Court and High Courts
Employees and pensioners of some autonomous organizations in Delhi
Accredited PBI (for OPD & at RML Hospital) with Journalists (in Delhi)
Delhi Police Personnel (Delhi Only)
Railway board staff
Employees of Post and Telegraph
Facilities Available Under CGHS:
OPD treatment including drugs.
Specialist Consultation in Government Hospital or Polyclinic
Indoor Treatment in Government and Empaneled Hospitals.
Investigations at government and empaneled diagnostic centers.
Cashless facility is available for pensioners and other identified beneficiaries for treatment in inexperienced hospitals and diagnostic centers.
Reimbursement of expenses for treatment in government or private hospitals in an emergency situation.
Reimbursement of expenses incurred for the purchase of hearing aids, prostheses, instruments, etc. as specified.
Family welfare, maternity and child health services.
Consultation and distribution of medicines in Ayurveda, Homeopathy, Unani and Siddha system of medicine (Ayush).
CGHS Vijayawada:
All the beneficiaries of the Central Government Health Scheme (CGHS) are provided with a plastic card containing a photograph of the beneficiary with a specific beneficiary ID number. This card is called CGHS card and every time a beneficiary is required to avail the facilities under the CGHS scheme.
Information related to the facilities being provided by the Central Government Health Scheme (CGHS) launched by the Ministry of Health and Family Welfare is provided. Information is provided on CGHS cards, cities covered by CGHS, empaneled hospitals, welfare centers, medical claim tracking, approved rate list.
Hospitals Empanelled Under CGHS:
NAGARJUNA HOSPITAL LIMITED, VIJAYAWADA
DR.RAMESH CARDIAC & MULTI SPECIALTY VIJAYAWADA
ANDHRA HOSPITALS, VIJAYAWADA
SENTINI HOSPITALS, VIJAYAWADA
AAYUSH NRI LEPL HEALTHCARE PVT LTD, VIJAYAWADA
ARUN KIDNEY CENTRE, VIJAYAWADA
MANIPAL HOSPITAL PVT LTD, VIJAYAWADA
More Recommended Articles :-