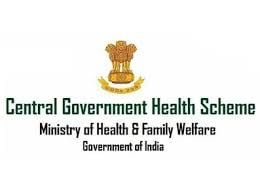 We generally see that all companies provide a variety of schemes for health and medical services to their employees. For example, employees of a limited salary are provided with the benefit of a health scheme under the ESI scheme. There is a separate health service/scheme for central government employees, which is known as the Central Government Health Scheme (CGHS). Let's know about CGHS Ambala…
What Is The Central Government Health Scheme (CGHS)?
The Central Government runs a scheme known as the Central Government Health Scheme (CGHS), with a view to providing complete health benefits to the Central Government employees of India. Under this scheme, not only the government employees but also their dependents and central pensioners are provided complete health benefits. All the people covered under this scheme are treated by the allopathic, homeopathic and Indian medical system of government hospitals. Now private hospitals are also being included under this.
Services Offered Under CGHS:
Nearly all possible services are provided under this scheme for central employees, in which counseling of doctors, expenses of hospitals, XRAY, OPD, all kinds of tests are done free of cost. If required under this scheme, there is also a system to get patients treated in private hospitals affiliated to this scheme, the entire cost of which is borne by the government under this scheme.
CGHS Ambala Hospital List:
Bansal Eye Hospital:
121, Civil Lines, Near Near Kalka Chowk, Ambala City 134003, Haryana
Sh Jasbir Singh: 9050636540
NABH
Exclusive Eye Hospital
Kapil Eye Hospital:
240, Vivek Vihar, opposite PWD Rest House, Civil Line, Ambala-134003
Mr. Chetan Kapoor: 9812034351
NABH
Exclusive Eye Hospital
Leelawati Hospital:
8-9, Inder Nagar, Police line Road, Ambala City, Haryana
NABH
Eye Hospital
Maharishi Markandeshwar Institute of Medical Sciences & Research:
Mullana (Ambala) – 133207, Haryana
Mr. Rohit Maini: 8059932705
NABH
All Available facilities as per NABH scope of Services accreditation
Manocha Eye Hospital:
Arya Chowk, Ambala City Haryana 134003
Ms, Anu Gotra: 8295446009
NABH
Exclusive Eye Care
P.C.Sharma Eye Hospital:
805, Civil Lines, Arya Chowk, Ambala-134003
Mr. Yashpal: 9416447545
NABH
Exclusive Eye Care
Dogra Path lab LLP:
16 Urban Estate, Sector-7, Ambala City 134003
Dr. VK Dogra: 9896077639
NABL
As per NABL accreditation laboratory services
More Recommended Articles:-