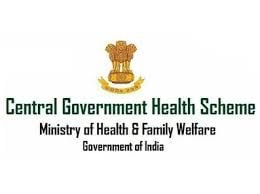 The Central Government Health Scheme (CGHS) is a health scheme run by the Ministry of Health and Family Welfare, Government of India. It provides complete healthcare to the employees, pensioners, and their dependents of the Central Government of India. So, here let's know about CGHS Gaya.
Health services under CGHS are provided by the Allopathic, Homeopathic and Indian systems of medicine which comes under the Department of AYUSH. Medical facilities are provided through dispensaries/polyclinics and Chief Medical Officers / Medical Officers have been appointed as in charge of dispensaries for the smooth functioning of the scheme.
Under this scheme, every central employee gets a CGHS card, through which he gets free treatment in government hospitals. Also, in the private hospitals included in the CGHS list, there is a discount in the fees of that hospital.
What is CGHS?
CGHS is a health insurance plan. Through this scheme, comprehensive medical cover is provided to Central Government employees, pensioners and their dependents, as allopathic, homeopathic and AYUSH treatment systems are covered under this scheme. Those who get their CGHS card made by joining this scheme, those people get facilities through this card. The scheme has been launched under the Ministry of Health and Family Welfare, and currently the scheme has been operated in many cities including Chandigarh, Bangalore, Bhubaneshwar, Guwahati, Delhi, Hyderabad, Chennai and Pune. People have also started taking advantage.
Facilities Available Under CGHS:
1. OPD treatment including release of medicines
2. Expert consultation in government hospitals
3. Recruitment to Government and Empaneled Hospitals
4. Check in government and empaneled diagnostic centers
5. Pensioners and other identified beneficiaries have access to cashless treatment in empaneled hospitals and diagnostic centers.
6. Reimbursement of expenses for emergency treatment in private and recognized hospitals under emergencies.
7. Reimbursement of expenditure incurred on the purchase of hearing aids, artificial limbs etc.
8. Family Welfare and MCH Services
Person Eligible For CGHS Facilities:
1. All Central Government employees residing in the areas covered by CGHS and their dependent family members.
2. Central Government pensioners receiving pension from Central Civil Estimates and their eligible family members.
3. Current and former MP
4. Former Governor and Lieutenant Governor
5. Freedom Fighter
6. Former Vice President
7. Existing and former judges of Supreme Court and High Court
8. Employees and pensioners of certain autonomous organizations in Delhi
9. Accredited Journalist (in Delhi) with PIB (for OPD & RML Hospital)
10. Delhi Police Personnel Only in Delhi
11. Railway Board Staff
12. Central Government employees who have joined Central Public Sector Undertakings / Statutory Bodies / Autonomous Bodies and are receiving pension from Central Civil Estimates.
GGHS Covered Cities:
CGHS, presently provides Comprehensive Health Care to more than 35 Lakh Beneficiaries in following Cities
1. Agartala
2. Agra
3. Ahmedabad
4. Aizwal
5. Ajmer
6. Aligarh
7. Allahabad (Prayagraj)
8. Ambala
9. Amritsar
10. Baghpat
11. Bengaluru
12. Bareilly
13. Berhampur
14. Bhopal
15. Bhubaneshwar
16. Chandigarh
17. Chennai
18. Chhapra
19. Cuttack
20. Darbhanga
21. Dhanbad
22. Dehradun
23. Delhi & NCR
Delhi, Faridabad, Ghaziabad, Greater Noida, Gurgaon, Indirapuram, Sahibabad
24. Dibrugarh
25. Gandhinagar
26. Gangtok
27. Gaya
28. Gorakhpur
29. Guwahati
30. Guntur
31. Gwalior
32. Hyderabad
33. Imphal
34. Indore
35. Jabalpur,
36. Jaipur
37. Jalandhar
38. Jalpaiguri
39. Jammu
40. Jodhpur
41. Kanpur
42. Kohima
43. Kolkata
44. Kota
45. Lucknow
46. Meerut
47. Moradabad
48. Mumbai
49. Muzzafarpur
50. Nagpur
51. Nellore
52. Panaji
53. Patna
54. Puducherry
55. Pune
56. Raipur
57. Ranchi
58. Rajahmundry
59. Saharanpur
60. Shillong
61. Shimla
62. Silchar
63. Sonepat
64. Srinagar
65. Varanasi
66. Vijayawada
67. Tiruchirapalli
68. Tirunelveli
69. Tirupati
70. Thiruvananthapuram
71. Vishakhapatnam
* Soon to be started
72. Kochi
73. Kannur
74. Kozikoda
More Recommended Articles :-