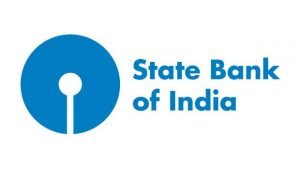 A bank is typically a Financial organization engaged in Banking-related business. So, generally, the bank works as a Financial mediator. Banks deal in credit and money. Typically, banks deal with other's money.
The bank must collect the savings of people and give the money as a loan to those who need the money. Thus banks are reservoirs of money. There are different types of banks in India and Commercial Banks are among the most important and common types of banking organizations.
Commercial banks are typically profit-making institutions that take deposits to use the fund to make loans to others who need it. Commercial banks generally receive deposit like fixed deposits, savings bank account for savings deposits, and current account deposits.
Commercial banks grant loans typically for a short period, in the form of ordinary loans, cash credit, and overdrafts. A Commercial Bank plays a vital role in the current economic institution.
So, let's get a vivid idea about commercial banks in India along with knowing which is the largest commercial bank in India.
Which Is The Largest Commercial Bank In India?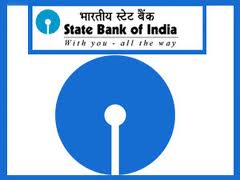 Right now, SBI (State Bank of India) is the largest commercial bank in India. This bank is a public sector bank. The headquarters of SBI is in Mumbai, Maharashtra, India. It has 57 zonal offices and 16 regional hubs located in nearly every city in India.
SBI is India's largest commercial bank with 24,000+ branches in various areas in India and 190+ foreign branches in a total of 36 countries. State Bank Of India boasts of around 25% share of the total deposits and loans market in India and 23% of the share market in assets. Indian Government holds 61.23% ownership of this bank.
What Are Considered As Commercial Banks In India?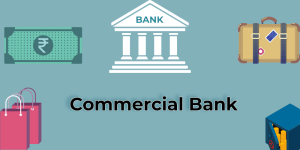 Commercial Banks are typically the financial organizations that are approved by RBI, i.e., the Central Bank of the country, to perform basic banking functions such as offering Personal Loans and accepting deposits and other lending money options.
Along with dealing with individual customers, a Commercial bank deals with business commodities and offers many Long-Term and Short-Term Loans to customers. Some of the most well-known commercial banks in India right now are SBI, HDFC Bank, Axis Bank, Canara Bank, etc.
Agency Functions Or Commercial Banks Agency Services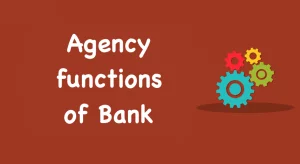 Agency functions of commercial banks or Agency Services of commercial banks in India are explained in detail below. Let's have a look at the agency functions or agency services of Commercial Banks in India.
Collection of Bills, Cheques, Drafts, Etc.:
Commercial banks collect Drafts, bills, cheques, and further Negotiable deposits from their customers in India.
Making & Collecting Payments:
Commercial banks in India make payments for insurance premium, house rent, and so many more On behalf of you. Similarly, these banks accept or recover rents as well as other deposits.
Remittance Facilities:
Commercial Bank sends money from one account to another account for their customer's facility.
Accepting Bills:
Commercial banks take bills of exchange according to their customer's orders. They also make the payment of bills, cheques, etc. of their customers.
Reference Letter:
Commercial Bank sends data on the economic state of their clients to the country's and abroad's businessmen and vice versa.
Purchase & Sale of Securities and Shares:
Commercial banks buy and sell securities, shares, etc. according to their customer's orders.
Acting As A Trustee:
Commercial Banks take the responsibility for managing their customer's property and act as a trustee.
Income Tax Return Preparation:
Commercial Banks prepare their customer's income tax returns with the help of their tax service units.
Conducts Foreign Exchange Transactions:
Banks buy and sell foreign exchange for you from different business entities.
Conducting Stock Exchange Transactions-
Commercial Banks buy and sell different securities like shares, bonds, and debentures of joint stock corporations both Government and private on behalf of you.
Other Vital Agency Functions of Commercial Banks
The agency services of commercial banks in India are categorized into 2 main categories
(a) Primary agency functions: Under primary functions, it accepts deposits and advances credit cash as well as provides loans
(b) Secondary Agency functions: The secondary functions discounting bills, overdraft facility, security buying and selling, locker facilities, credit gathering, and paying, etc.
Different Types of Commercial Banks in India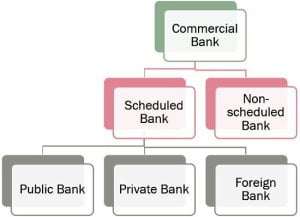 There are mainly 2 different types of commercial banks which are scheduled banks and non-scheduled banks. Under these two types, there are public banks, private banks, and foreign banks under scheduled banks, Let's have a vivid idea of different commercial banks in India below:
1. Scheduled Commercial Banks – 
The banks included in the Second Schedule of the RBI Act, 1934, are referred to as Scheduled Commercial Banks. By Section 42(6) of the RBI Act of 1934, banks engaged in banking activities in India and fully complying with the provisions of the aforementioned Act are to be included in the Act's second Schedule.
Scheduled Commercial Banks are permitted to transfer funds for free or at reduced rates through the Reserve Bank's offices and its agencies. The Reserve Bank only deals with the sale and acquisition of bills of exchange, promissory notes, and other similar instruments through scheduled banks. Here are the categories of commercial banks under scheduled banks in India
A. Public Sector Bank:
Public banks are the banks in which the federal government owns at least 51 percent of the company. The union government also has authority over the management. Some of the top public sector banks in the nation include the SBI, Bank of India, and PNB (Punjab National Bank).
B. Private Sector Bank:
Private banks are banks having a preponderance of stock owned by businesses and people. The RBI permitted the establishment of new private-sector banks in 1993 in India, which sped up the development of the nation's financial infrastructure. Top private sector banks include HDFC Bank, Kotak Mahindra Bank, and ICICI Bank.
C. Foreign Bank:
These banks are financial institutions that have their headquarters outside India. Through their completely owned subsidiaries, they carry out their banking operations. Among the top international banks in India are Deutsche Bank, Barclays Bank, and HSBC Bank.
2. Non- Scheduled Commercial Bank-  
Commercial banks that have not been added to the RBI Act, of 1934's Second Schedule because they have not complied with the standards outlined in Section 42(6) of that Act are referred to as non-scheduled commercial banks.
BOTTOM LINE
It is significant to highlight that the banking industry has contributed significantly to the growth of the Indian economy. Operations at the bank are governed by the RBI Act of 1934 as well as the Banking Regulation Act of 1949.
It's described as a well-funded, well-governed business that has successfully withstood the current economic downturn. Before investing in banks, you as an individual must be well informed about them. Numerous banks offer a variety of services.
The most crucial services provided by commercial banks are those related to accepting deposits, disbursing loans and advances, and managing cash, credit, overdrafts, and bill discounts. The issuance of letters of credit, the custody of assets, the provision of finance, the provision of student loans, and other similar services are examples of secondary duties.
FAQ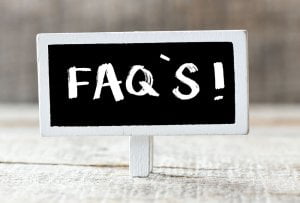 Q. Which is the No. 1 commercial bank in India?
A. The largest commercial bank in India at the moment is SBI (State Bank of India). The corporate headquarters of SBI, a public sector bank, are located in Mumbai, Maharashtra.
Q. How do Commercial Banks work?
A. Business banks provide the general public with banking services such as checking including reserve fund balances, providing credit and house loans, and storing their money in secure individual records.
Business banks impose a support fee or bank fee for this wide range of services, and they additionally charge a specific premium when extending credit. In this wide range of methods, commercial banks are regularly able to make a profit.
Q. Which is the largest commercial bank in the world?
A. Industrial and Commercial Bank of China Limited is the largest commercial bank in the world right now.
Q. Which is the largest and oldest commercial bank in India?
A. The oldest bank in India is SBI. The biggest bank in India is also the State Bank of India. SBI was founded in 1806 as the Bank of Calcutta. In 1809, it adopted the name Bank of Bengal.
Q. Which one is India's second-largest bank?
A. ICICI Bank is the second-largest bank in India right now.
RECOMMENDED ARTICLES FOR YOU: