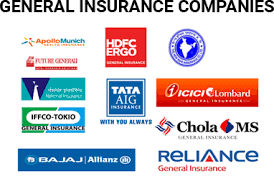 Insurance policies are our saviors from any unforeseen situation that may disturb our well-being and normal life. There are 2 types of Insurance policies in India. General Insurance and Life Insurance.
Today, in this article below, we are going to discuss General Insurance. A General Insurance policy is a kind of insurance plan that generally covers the monetary loss suffered because of the destruction or loss of the asset of the insured.
So, let's learn what is General insurance in India, what are the general insurance types in India, and what are the top 9 General Insurance companies in India.
What's A General Insurance Company?
General insurance coverage protects your treasured things from theft, fire, burglaries, and other unfavorable events through a contract between the insured and an insurer.
Your top priority should be general insurance because accidents or thefts could cause damage to your possessions. So, a general insurance firm is a business that develops, sells, and supports different non-life insurance products to clients. The premium for the public insurance policy must be paid to such a corporation by policyholders.
When specific requirements are completed, these businesses offer an economic advantage to these people in exchange.
The General Insurance Company offers a broad range of insurance services and products for different types of personal insurance, including property insurance plans, engineering insurance plans, property & casualty insurance plans, rural insurance plans, and marine insurance plans for both private enterprises and individuals.
How Does A General Insurance Policy Work?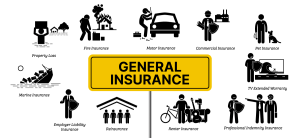 Assets are protected against unforeseen losses by a type of insurance called general insurance. All forms of non-life insurance are frequently referred to by the phrase.
For instance, if you own a home, you can protect it from fire by purchasing fire insurance. Here, the fire insurance plan covers any losses that may arise if the home catches fire. Health, automobiles, natural disasters, fire, etc. are a few examples. Having general insurance coverage can be quite beneficial in the event of an unpleasant catastrophe.
Look at the advantages of a general insurance plan and a list of the top 9 general insurance companies in India. Go on reading!
Benefits Of General Insurance?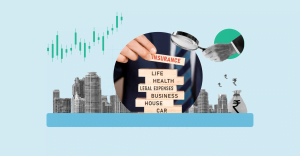 Here are some benefits of top General Insurance companies in India. Let's have a look at the benefits below:
Provides financial protection against unforeseen events, hospital stays, thefts, accidents, and other occurrences.
Aids in adhering to government insurance mandates, such as the Motor Vehicle Act of 1988, which requires car owners to get vehicle insurance coverage.
Provides compensation in the event of losses due to emergencies
Offers tax advantages on premiums paid for specific general insurance policies, such as health insurance
Types Of Different General Insurance Policies
Here are the types of General Insurance policies available in India. Let's have a look at the types below:
Property Insurance Plans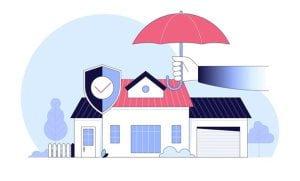 Property Insurance is one of the most important General Insurance policies. A building's owner or renter is financially compensated by a property insurance plan for the building's contents. If a person is hurt on the property, it also covers harm done to anybody else except the owner or renter. Among the plans offered in the insurance market under the category of property insurance are:
Home Insurance Plan: Provides financial protection if the insured home suffers major damage from any cause, including theft, fire, flooding, storms, etc.
Burglary Insurance Plan: Covers any damage or loss brought on by unauthorized entry into the insured property.
Shop Insurance Plan: Includes both the exterior and interior of the store.
Fire Insurance Plan: Offers protection against loss due to any fire to assets or property.
Office Insurance Plan: These insurance plans offer coverage for hazards that could influence business operations, such as burglary, fire, data misuse, financial loss from employee fraud, and so many more.
Health Insurance Policies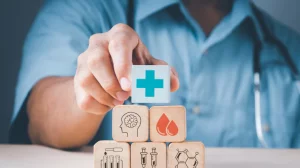 This kind of insurance, as its name implies, pays for any medical emergencies or illness-related costs. Depending on their coverage, there are many forms of health insurance available:
Group Health Insurance Plan: Provides coverage for the workers of an association.
Family Floater Health Insurance Plan: Provides coverage for the whole family under just a single premium insurance plan.
Individual Health Insurance Plan: Provides coverage for just a single policyholder.
Based on its usage and a variety of other variables, each of the aforementioned forms of health insurance has a variety of products under it. The following is a list of the main categories of health insurance policies offered in India:
Health Insurance Plan
Senior Citizen Health Insurance Plan
Aarogya Sanjeevani Plan
Preventive Healthcare Plan
OPD Insurance Plan
Super Top-Up Insurance Plan
Personal Accident Insurance Cover
Travel Insurance Plans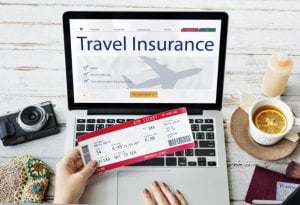 When you along with your family travel domestically or internationally, travel insurance offers financial security. Emergencies including lost luggage, lost passports, kidnapping, delayed flights, medical emergencies, unintentional fatalities, adventure sports, etc. are all covered. The most common varieties of travel insurance plans are:
International Travel Insurance Plan: For traveling outside your country
Domestic Travel Insurance Plan: For traveling within your country
Student Travel Insurance Plan: In case you're going abroad for your higher studies.
Family, Individual, corporate, senior citizen, multi-trip, single trip, and Schengen travel insurance plans are a few of the additional categories that fall under the aforementioned classifications.
Motor Insurance Plans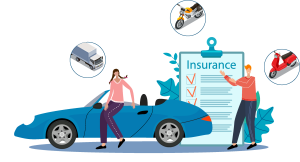 If you own a car, you are aware that in India, auto insurance is required. The coverage makes sure that the car is completely protected from physical damage caused by unnatural or man-made disasters and third-party liabilities resulting from the insured car. Motor Insurance is roughly divided into the following categories based on the kind of vehicle it covers:
Two-wheeler Insurance Plan
Car Insurance Plan
Commercial Vehicle Insurance Plan
The following are the various kinds of vehicle insurance policies that are offered in the insurance industry under the ones stated above:
Comprehensive Insurance Plan: In addition to covering 3rd-party liabilities, these insurance policies also pay for the costs of repairing any harm done to the policyholder's car as a result of an accident, fire, riot, or other similar calamity.
Third-party insurance Plan: ensures that you won't face legal trouble as a result of the accident by paying your financial responsibility to the 3rd-party impacted by the accident.
Own Damage Plan: With Own Damage Cover, you get all the advantages of a comprehensive plan without having to worry about third-party liability.
To make sure you are protected against all contingencies, numerous add-on policies can be included in your automobile insurance policy. Loss of personal property insurance, Zero-dep cover, pay-as-you-drive protection, daily conveyance policy, etc. are some add-on covers you can purchase.
Commercial Insurance Plans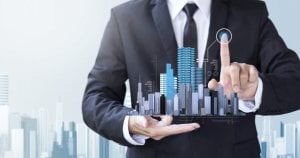 Commercial Insurance coverage guarantees that the company won't be financially burdened as a result of any commercial and financial risks. It additionally covers employer or public liability in addition to addressing property damage or employee injury.
Large multinational corporations and SME industries are among the commercial and business enterprises that can purchase the coverage. Based on the kind of asset insured, commercial insurance, an umbrella segment, offers numerous insurance types, including:
Marine Cargo Insurance Policy: Consignments being transported inland are covered by this insurance. Between the place of origin and the intended destination, it covers the damage or loss to the cargo or the means of transportation.
Liability Insurance Policy: A type of insurance that offers protection from claims arising from harm or damage caused to a third party's person or property. The following liability insurance policies are available from it:

General Liability Insurance Policy
Directors & Office Liability Insurance Policy
Cyber Insurance Policy
Public Liability Insurance Policy
Engineering Insurance Policy: All risks related to engineering and machinery are covered by engineering insurance. It consists of the following insurance items:

Erection All Risk Insurance Policy
All-Risk Insurance Policy For Contractor
Plant & Machinery Insurance Policy
Crop Insurance Policy: Agriculturists purchase crop insurance, as the name implies, to protect themselves against the monetary damage that a poor season for agriculture, failure of crops, or any other associated threat can cause.
Workmen Compensation Insurance Policy: Employees who are killed or injured during their employment are financially compensated under workmen's compensation. Workmen's compensation insurance assists employers in upholding their moral obligation to treat their workers fairly as well as in compensating these employees.
Asset Insurance Plans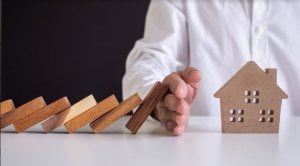 There is no doubt that contemporary technology is making our lives easier, more enjoyable, and intelligent. However, they are typically expensive to repair if there is any damage.
Asset insurance, as its name implies, offers financial protection for your possessions, including mobile TVs and other equipment and appliances.
Pet Insurance Plans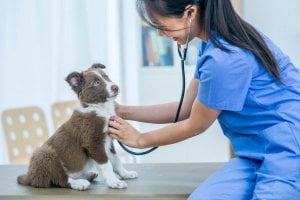 Pet insurance offers financial support for your pet's health and well-being needs, including any medical conditions, such as problems during birth, dental care, and infections spread by insects.
In addition to that, it may also cover a wide range of additional situations, based on your insurance company, such as pet theft, damage or loss to a third party caused by the pet, accidents, foreign coverage, and many others.
Rural Insurance Plans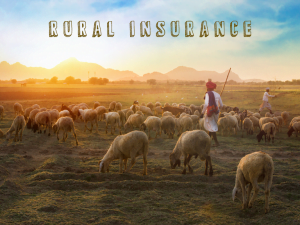 These insurance policies provide answers to the diverse needs of rural companies and agriculture. According to IRDA regulations, insurance providers are required to offer insurance to the social and rural sectors by the specific annual targets established by IRDA.
Top 9 General Insurance Companies In India
The Insurance Regulatory & Development Authority of India (in short IRDA), a governmental agency charged with marketing and regulating different kinds of insurance firms in India, recognizes insurance companies in that country.
You may find a list of the best insurance companies in India in this article below.
Bajaj Allianz General Insurance Company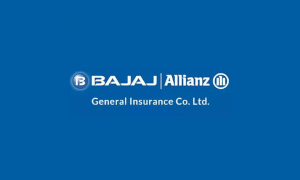 The Bajaj Allianz General Insurance Company Limited is shared ownership by Allianz SE and Bajaj Finserv Limited, who each own 26% and 74%, respectively.
Some people in India consider the company to be the greatest general insurance company since it is committed to providing you with services that are explicitly and "caringly yours," and ones that provide you with the highest level of assurance and continuity.
You may save your health along with your hard-earned cash from being wasted on needless medical bills with the aid of Bajaj Allianz General Insurance.
With a variety of features and settings that you may customize to your needs, it offers a wide range of affordable insurance policies for you and your family.
Bharti AXA General Insurance Company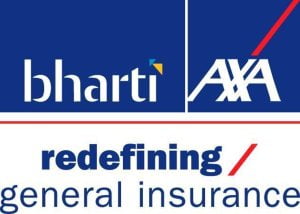 This is one of the first names that springs to mind right away when you consider the list of the best general insurance firms. Since the company's inception in 2008, it has gained a firm hold on the general insurance sector as a whole.
It is renowned for offering automobile insurance policies with a wide range of add-on protections. You can quickly settle a cashless claim at one of its network's at least 4500 prepaid garages located all across the nation.
Future Generali India Insurance Company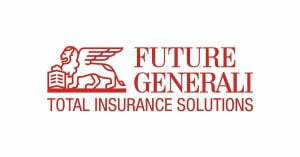 The group began running operations in 2007. Since then, it has reaffirmed its status as one of India's most recognizable general insurance company names.
Over 2,500 garages are part of its cashless network, and it includes at least 130 offices spread out over the nation. To date, this has assisted in the resolution of at least 16.7 lakh claims.
National Insurance Company Limited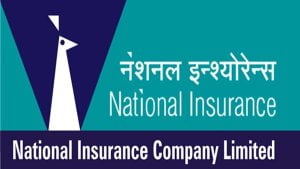 The Finance Ministry of the Indian Government owns National Insurance, an Indian general insurance firm with headquarters in Kolkata. The Company operates 1730 offices across the country. It strives to sustain moral values and perform at a high level.
Customers of National Insurance Company Ltd. can choose from a variety of insurance services under the categories of health, personal accident, homeowners, business owners, motor vehicles, and rural insurance covering livestock, business, agriculture, and industry, among others.
The first business to use a mobile workplace in India is National Insurance. The business has also received numerous national and international honors. The company's corporate social responsibility (CSR) initiatives focus on the welfare of disadvantaged and differently-abled people as well as their education and health.
Reliance General Insurance Company Limited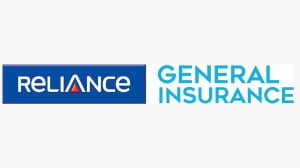 Reliance General Insurance Mission, founded in 2000 by the Indian conglomerate Reliance Anil Dhirubhai Ambani Group, delivers excellent customer care and affordable insurance that is accessible to everyone.
Reliance General Insurance Company offers a comprehensive range of insurance products, including those for automobiles, health, homes, travel, and marine. By offering personalized plans, Reliance is dedicated to satisfying the particular requirements of each consumer
Cholamandalam MS General Insurance Company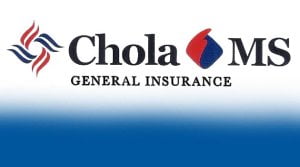 Cholamandalam MS General Insurance Company Limited, often known as Chola MS, is an Indian general insurance firm that was founded by a joint venture between the Mitsui Sumitomo Insurance Group and the Murugappa Group, an Indian conglomerate. The company's basis is built on the three pillars of trust, transparency, and technology, or "T3".
The General Insurance Company offers a wide range of insurance services and products, including engineering insurance, property insurance, marine insurance, property & casualty insurance, and also rural insurance plans for both enterprises and private individuals.
United India Insurance Company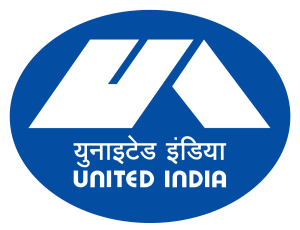 The leading nationalized general insurance corporation in India is United India. It is the property of the Indian government's Ministry of Finance. Chennai is where its headquarters are located. It was established in 1938, and it became nationalized in 1972.
The company offers a wide range of insurance products, including general insurance, auto insurance, marine insurance, home insurance, crop insurance, and aviation insurance, among others.
IFFCO TOKIO General Insurance Company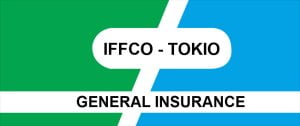 Without this name, it is difficult to envisage a list of the top general insurance providers in India. The organization claims a sizable portfolio of insurance plans and provides a sizable number of possibilities for add-on coverage. There are at least 4300 cashless garages for it all around the nation. Here, you can quickly receive a cashless claim settlement.
SBI General Insurance Company Limited

In 2010, SBI, which has its headquarters in Mumbai, began operations. SBI owns 70% of the total capital in the combined general insurance company.
Health insurance is the most popular of the company's several general insurance products, which include home, travel, auto, and personal accident.
To achieve its goal of becoming India's most dependable general insurer, the company works to satisfy consumer needs by offering straightforward and cutting-edge general insurance solutions.
Universal Sompo General Insurance Co. Ltd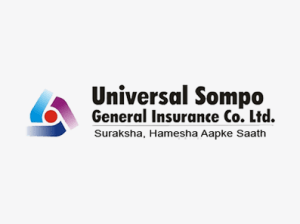 A joint venture between Bank of India, Karnataka Bank Ltd., Overseas Bank of India, Dabur Investment Corporation, and Sompo Japan Insurance Inc., the largest insurance provider in Japan. It was established in 2007 and has its headquarters in Mumbai.
The company provides an extensive selection of products to corporate, retail, small and medium business, rural, and agricultural consumers. Through a sizable and legal distribution network of banks, brokers, agents, auto dealers, Common Service Centers, POSP agents, etc., it provides services to its clients. They may give customers a hassle-free experience by utilizing technology.
FINAL WORDS
Due to the risks associated with mishaps, medical emergencies, natural disasters, and other unanticipated events, everyone needs to carry general insurance coverage. The policy offers monetary security if such circumstances occur in our lives. Although an accident or tragedy cannot be predicted, we can be better prepared to deal with them.
In conclusion, it can be claimed that the list above should provide you with a fair idea of the general insurers you as a customer should pick, particularly if you're looking to cover your car. Make sure to purchase your auto insurance online so that the process may be completed more quickly.
Additionally, comparing these policies online makes it simpler to decide for yourself in this situation. The estimates they would provide and the cashless garages in their system are the most crucial elements in this situation.
These days, you can also use tools like a premium calculator before renewing your auto insurance. Additionally, keep in mind that different automobile insurance plans in India offer different levels of coverage. Third-party, standalone damage protection and comprehensive insurance policies are the most common choices in this situation.
FAQ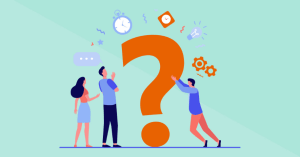 Q. What are the general insurance policies?
A. General insurance plans include all types of insurance, excluding life insurance. An example of general insurance is a policy to protect your monetary interest in a new car that you are purchasing. But this specific category of general insurance is referred to as motor insurance.
Q. How can you pick a reliable general insurance provider?
A. You'd need to take your needs into account when choosing the best insurance provider. The first thing to check is the brand's reputation, which can be determined from reviews on Google and Facebook.
The claim settlement percentage should then enable you to comprehend how simple it is to obtain reimbursement from the organization in instances of need.
The costs associated with the policies that are offered should also play a role in choosing the best insurance company.
Q. What is the difference between general and life insurance Companies?
A. A life insurance policy provides the covered policyholder with a death benefit. A life insurance plan provides the insured person's family members with financial support after the insured person passes away. However, there are no death benefits included in standard insurance policies. Instead, if certain requirements are met, the insured insurer of such policies may claim compensation.
Q. Which is the largest general insurance company in India?
A. The New India Assurance Company Ltd. holds the majority of the market for general insurance in India. It was founded in 1919 and is presently present in more than 28 nations making the company one of the largest general insurance companies in India right now.
Q. How many general insurance companies are there in India in 2023?
A. The table below lists 34 general or non-life insurance firms that are actively active in India along with information on their founding year, industry, and corporate headquarters.