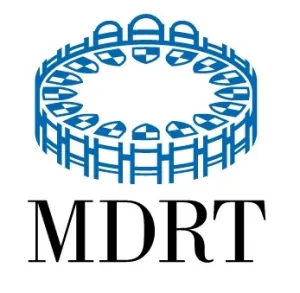 If you work in LIC and are a LIC agent, then surely you must have heard about MDRT India. But many people who do not work in LIC do not know what is MDRT, which is why in today's article we are going to tell you everything you need to know about MDRT.
Along with this, we will also provide you with information regarding MDRT salary, MDRT calculation, MDRT eligibility, conditions, and all these.
So let's start-
What Is The Full Form Of MDRT in Insurance?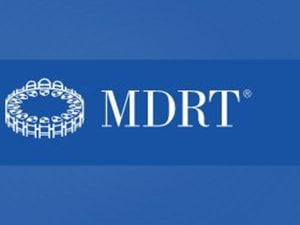 In the world of the insurance business, MDRT means Million Dollar Round Table. This independent association, established in 1927, is well-known all across the world for its professional development programs. The group is made up of some of the top financial services business experts and insurance agents from all across the globe.
A group of businesspeople who sold coverage worth 10 lahks in their different nations first met. The dedication and effort of professionals from over 700 organizations and almost 70 different countries to the selling of insurance are honored. As you now know what M D R T full form is, let's now know what is it in LIC.
What Is MDRT India In LIC?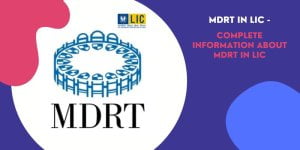 The full form of MDRT is Million Dollar Round Table. It was started in 1927. To begin with, the objective was to enable the world's leading life insurance corporation agents with the largest number of insurance policies to be recognized globally. It was established in the US as a Standalone Association.
It was first held among financial services professionals who sold life insurance up to ₹10,00,000 in their countries. Every year many insurance agents from different organizations from around 70 countries are given MDRT recognition and have also received commissions between 9 to 10 lakhs.
MDRT is written next to the name of any insurance agent who is recognized by MDRT on his visiting card. This shows that this insurance agent is a high-level MDRT agent. Hope by now you must have understood what is MDRT in LIC or what is MDRT for LIC agents, then let's go a little further in the post to learn about MDRT membership.
MDRT agent is someone who procures insurance business of similar to 1 million dollars of financial products in a year from January 1, to December 31. It's a club famous in LIC. Generally, MDRT agents have been deemed the most productive agents in LIC.
Those who get chosen can attend exclusive events as well as are qualified to learn and also interact with top financial services professionals all over the world.
How To Become MDRT Sales Agents In LIC?
To become an MDRT life insurance sales agent first of all you have to fulfill all the required qualifications. If you fulfill all the qualifications then now you have to apply for MDRT Membership. Whose process is given below
First of all, visit the MDRT official website.
Now click on Join.
After this select View Membership Requirements For.
After selecting, you will see many forms, from where you can download all relevant forms.
After downloading submit all the forms and documents.
After submission, you click on Apply for Membership.
To become one you have to pay some fees which range from $550 to $1100. So you deposit this fee.
If you fulfill all the qualifications of MDRT and all the documents are correct then you will be selected to become a member of MDRT and you will also be given a certificate.
How Becoming MDRT Agents in LIC Helpful?
It can be advantageous for you in many ways in case you're a LIC agent wanting to join Million Dollar Round Table (MDRT). Some advantages include the following:
Your opportunities for advancement may broaden in terms of your ability to get work and earn money.
You can speak with experts who are well-known for their knowledge of insurance and possibly pick up some skills from them.
You can go to unique events that take place all around the world.
For professional training and development programs, you can obtain a permit.
MDRT Agents Eligibility Criteria
If anyone wants to become an insurance agent at MDRT then there are some eligibility criteria for them. The MDRT qualification requirements for LIC agents are given below –
1 Year FYC of LIC Insurance Agent should be ₹7,34,200. For example, in 2023, if an insurance agent wants to become an MDRT member, then his FYC from January 1 to December 31 should be ₹ 7,34,200.
Apart from this, the First Year Premium of the LIC Agent should be ₹ 29,36,800.
This is the last condition, in which the annual income of the insurance agent must be ₹ 12,71,600.
Note here that these eligibility conditions are subject to change by the MDRT Board of Leadership. Also if you are already MDRT, you will not need to fulfill these eligibility conditions every year.
What Does It Mean To Be An MDRT Member?
Million Dollar Round Table (MDRT) – An association of life insurance agents who qualify by selling $1 million or more on a face value basis in a calendar year. Applicants must be a member of the National Association of Insurance and Financial Advisors (NAIFA).
MDRT (Million Dollar Round Table) When an agent of the Life Insurance Corporation of India sells policies worth $1 million or more on a given annual date, he is declared a member of MDRT.
But the agent doing this should be a member of the National Association of Insurance and Financial Advisers (NAIFA).
How Much Does An MDRT Agent Earn?
There are three tiers of MDRT members such as:
Member:
These are the agents who fulfill the Basic Requirement for the first time in the table given below.
MDRT Court of the Table (COT):
These are the agents who are called after completing the Basic Requirement 3 times in the table given below.
MDRT Top of the Table (TOT):
These are the agents who are said to have completed the Basic Requirement 6 times in the table given below.
It can be expected that this requirement may be there for SGD's MDRT (2022-2023) in Singapore.
FINAL WORDS
In today's article, we learned What is MDRT in LIC. It is expected that through this article you would have been able to get information related to MDRT. If you have any other questions related to this article or something that you have not understood, then tell us in the comment box. We will try our best to answer your questions.
FAQ's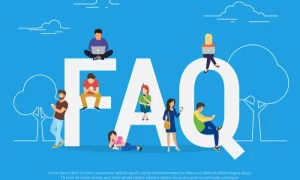 Q. What is the full form of MDRT?
A. The MDRT full form in banking is a "million-dollar round table".
Q. How is MDRT calculated?
A. MDRT is calculated based on the commission, premium, and income of the agent as per the MDRT full form in HDFC bank
Q. What is the salary of MDRT in LIC?
A. The salary of MDRT in LIC ranges from ₹3.2 Lakh to ₹5.8 Lakh per annum.
Q. How many members are there under MDRT membership?
A. If seen, there are a total of 66,000 MDRT members in 72 countries around the world.
Q. What Is PDRT In LIC?
A. There is nothing called PDRT in LIC. However, there is MDRT in LIC which means Million Dollar Round Table.
RECOMMENDED ARTICLES FOR YOU: