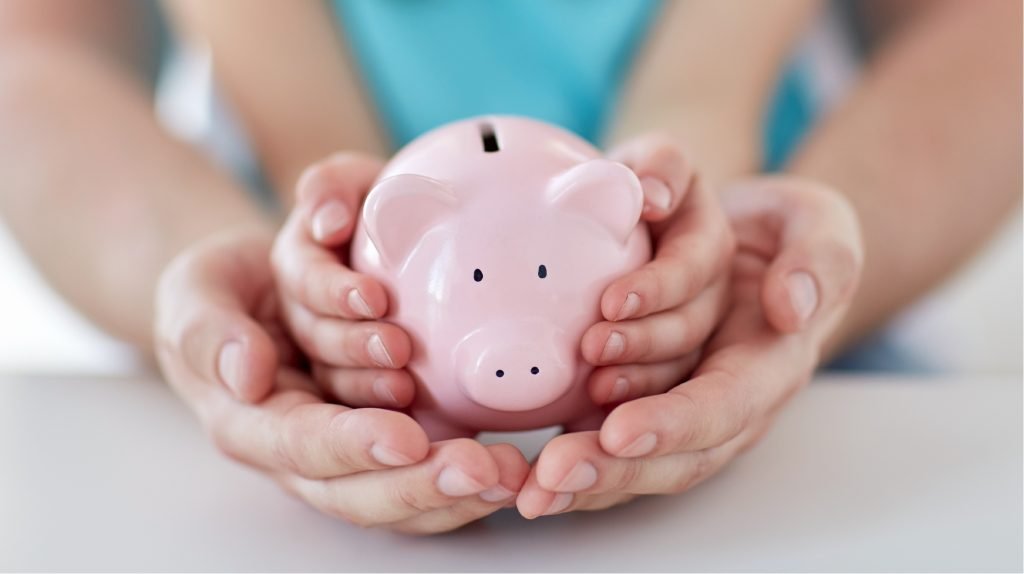 Sukanya Samriddhi Yojana is a small savings scheme launched by the Modi government. It was started under the 'Beti Bachao Beti Padhao' campaign. This scheme helps in raising funds for the education and marriage of daughters. At present, 8.1 percent interest is available under the scheme.
A child investment plan is very essential nowadays. This is the best gift you can give to your child. There are many child investment plans in India, from SBI child investment plans to many government schemes.
But in this article, I will be giving you an account of SBI Smart Champ VS Sukanya Samriddhi Yojana. So check this out below the Sukanya Samriddhi vs SBI smart champ details…
Sukanya Samriddhi Yojana is a child insurance plan for girl children. This yojana has become a favorite investment option for long-term investors wishing to build up wealth for the girl's marriage or education. Sukanya Yojana offers financial security and tax-free returns.
The interest rate for such child insurance plans is 9.2% for the financial year 2015-2016 and it was 9.1% for the previous financial year 2014-2015. This plan is mainly for your girl child's education purposes.
Max deposit INR 1.5 Lakh Annually
Minimum deposit of INR 250/- Annually
You can open the Account in the name of a girl before she reaches 10 years
One account for 1 girl. Not more than that
Accounts for this yojana are available in authorized banks and Post offices only
You can withdraw the money only for higher education to meet the education expenses of the account holder
Also, you can close the account prematurely if the girl gets married after attaining 18 years
These accounts are transferable anywhere in India
This account gets a maturity benefit after completing 21 years of opening the account
The deposit allows for deduction under Sec.80-C of the Income Tax Act.
You will get income tax benefits because the interest earned here is tax-free.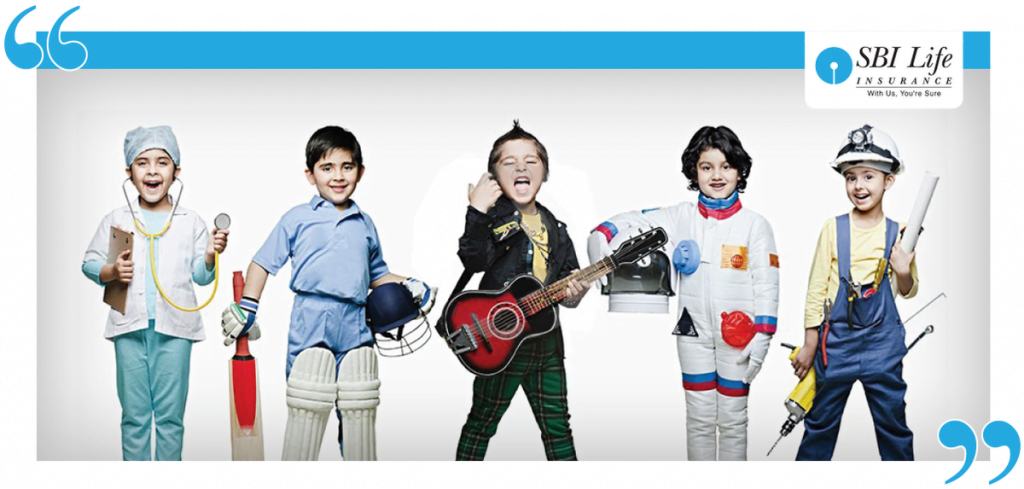 SBI Smart Champ Insurance plan is an individual non-linked participating life insurance plan offered by SBI-Life Insurance Company. The SBI smart champ review shows that it is particularly designed to meet your child's educational needs and protect them from future uncertainties.
With the help of this plan, you can save for your child's future education as well as ensure a bright future for them. The SBI little champ plan offers assured benefits which are unusually paid during the policy term.
The smart benefits start to flow after the child is 18 and continue to do so each year until they turn 21.
This insurance will be maintained even while you are away.
The annual equal installment payment you get can readily cover the child's educational needs.
Following the policyholder's passing, there won't be any more premiums due, which eases the financial load on the surviving family members.
By selecting the appropriate category, it is also feasible to pay the premium for a brief period of time.
In the unfortunate event that the policyholder does not survive the policy term, the nominee will be given an immediate payment of the sum promised.
With the final payment of the smart benefit, you may even receive a survival benefit.
Depending on your convenience, you can decide whether to pay the premium in regular instalments or all at once.
The insurer will get immediate payments in the event of a permanent disability brought on by an accident, and there is no further obligation to pay the plan's premiums.
According to the current Income Tax Act regulations, the policyholder is qualified for income tax benefits in this plan.
Below I am giving an account on SBI Smart Champ VS Sukanya Samriddhi Yojana to help you to know the difference between those and also help you to choose which one is better. See this below…
SBI Smart Champ VS Sukanya Samriddhi Yojana, Know The Difference:
About Plan: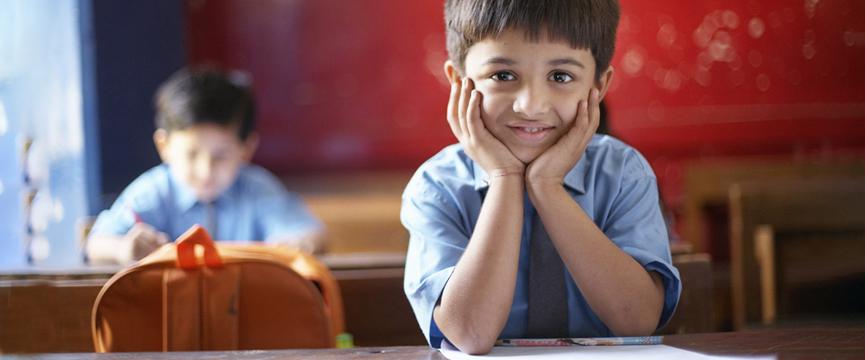 This an SBI Smart Champ VS Sukanya Samriddhi Yojana comparison. By this, we get to know what are these plans.
SBI Smart Champ: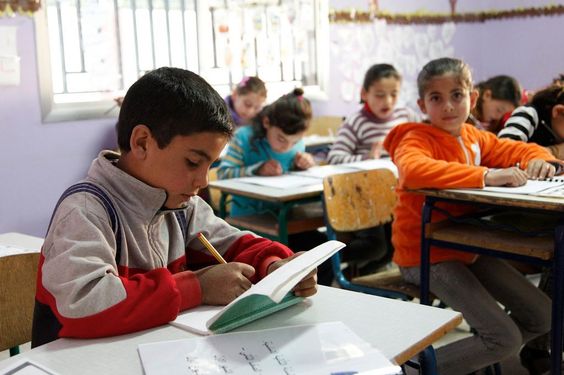 SBI Smart Champ Insurance Policy is a non-linked life insurance scheme that is aimed at providing a financial cushion to meet any needs a child could have. This policy offers assured benefits, with the policyholder protected under a life cover, ensuring that lack of finances does not hamper the dreams of his/her children.
SBI Smart Champ is a participating policy and will accrue bonuses at the end of every policy year until the child completes 18 years of age and a final Terminal bonus if any.
SBI Life Wealth Assure – Smart Champ SBI Insurance provides insurance cover to the proposer, who will be the life assured and the policyholder, for death and Accidental Total Permanent Disability (ATPD) throughout the term of the policy.
(You can also Read: SBI child education plan/SBI Child Scheme)
Sukanya Samriddhi Yojana: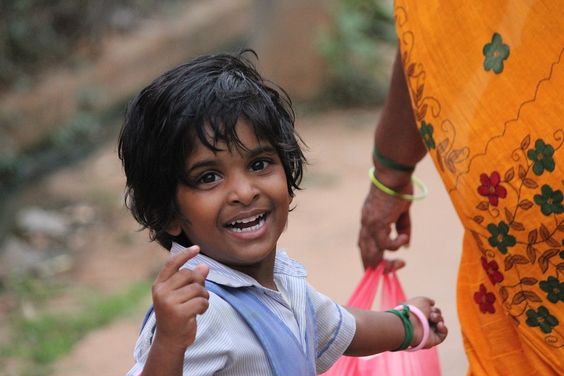 Despite being a small savings scheme, the Sukanya Samriddhi Account has the potential to have a phenomenal impact on the lives and self-esteem of young girls in the country.
Under this scheme, a parent or legal guardian can open an account in the name of the girl child until she attains the age of 10 years.
As per the government notification on the scheme, the account can be opened in any post office branch and designated public sector banks.
Coverage:

This is one of the SBI Smart Champ VS Sukanya Samriddhi Yojana comparisons. We get to know about the coverage of both plans.
SBI Smart Champ:
SBI Smart Champ covers Survival Benefits, Death Benefits, Maturity Benefits, Child Education Corpus, etc. So, the child plan in SBI is very beneficial. The SBI Smart Champ is one of the most famous child investment plans in SBI.
(You can also Read: SBI schemes for children)
Sukanya Samriddhi Yojana:
The objective of Sukanya Samriddhi Yojana is to ensure the financial independence of women by encouraging them to invest in a savings scheme that would enable them to fulfill their long-term life goals and dreams like higher education, marriage, etc., and ensure financial stability.
FINAL WORDS:
You can just choose the Smart Champ Plan if you're looking for a standard insurance policy for your kids. The Smart Scholar Plan, on the other hand, is an option in case you want to increase your money while accepting some risk.
When selecting a market-linked insurance plan, bear in mind that you must closely monitor the performance of the funds. You may give your kids a reliable stream of income to take care of their financial requirements in the future by picking the right plan.
FAQ 
Here are some of the most frequently asked questions and their answers are given below. Let's check out the FAQ regarding SBI Smart Champ VS Sukanya Samriddhi Yojana
Q. What Is the SBI Smart Champ Insurance plan?
A. The SBI Smart Champ Insurance Plan/SBI Life Insurance Smart Champ is a traditional SBI plan for the child, which is specially designed to provide security for the insured child's future requirements even at the time when the parent will not be around.
Q. What is Sukanya Samriddhi Yojana?
A. Sukanya Samriddhi Yojana also known as SSY is an insurance policy for girls. This plan is designed by SBI Life Insurance and the policy is one of the best government-backed insurance plans for girl children only. You can reach the official website of SBI by clicking on the given link www.sbismart.com
Q. How many Accounts are allowed for Sukanya Samriddhi Yojana?
A. Apparently, a maximum of 2 girl children from a single family will be allowed to get security under the Sukanya Samriddhi Yojana. However, in the case of twins or triplets at the time of the second delivery, 2 or more girl children will be able to get security under the scheme.
Q. What is the Rate of Interest of Sukanya Samriddhi Yojana?
A. The rate of interest is 8.6% per annum
Q. What Is the Rate of interest in SBI Life Smart Champ Insurance?
A. The rate of interest of SBI champ is 8.9% per annum.
Q. Is it mandatory to open the Sukanya Samriddhi Yojana account in SBI Bank only?
A. NO… there are some authorized banks too from where you can easily get the Sukanya Samriddhi Yojana form and open your account there only.
Q. Can I Open SBI Sukanya Samriddhi Account?
A. YES… you can get the Sukanya scheme in SBI. From the Sukanya SBI account, you can get all the benefits of the Sukanya SBI scheme.
Q. Is the SBI Smart Champ Insurance only for girls?
A. SBI child plans for girls list can include this plan. But the plan is basically for both boys and girls. It is actually an SBI children's plan.
Q. What are the authorized banks to open a Sukanya Samriddhi Yojana (SSY) Account?
A. Here is the list of the banks for the Sukanya Samriddhi Yojana (SSY) Account:
State Bank Of India (SBI)
Allahabad Bank
Axis Bank
Andhra Bank
Bank of Baroda (BOB)
Bank Of Maharashtra (BOM)
Central Bank of India (CBI)
Canara Bank
Corporation Bank
Dena Bank
Indian Bank
Indian Overseas Bank (IOB)
IDBI Bank
ICICI Bank
Oriental Bank Of Commerce (OBC)
Punjab & Sind Bank (PSB)
Punjab National Bank (PNB)
Syndicate Bank
State Bank of Hyderabad (SBH)
State Bank of Patiala (SBP)
State Bank Of Mysore(SBM)
State bank of Travancore (SBT)
UCO Bank
United Bank of India
Vijaya Bank
Q. What is Sukanya Samriddhi Yojana's online payment procedure?
A. You must have IBPP loaded on your smartphone in order to make SSY payment installments online.
Visit the IBPP app, select the DOP products tab, then select Sukanya Samridhi Yojana.
Put in your SSY account number and DOP customer ID.
Make the payment you need to make for the deposit amount.
Check Related Article:-