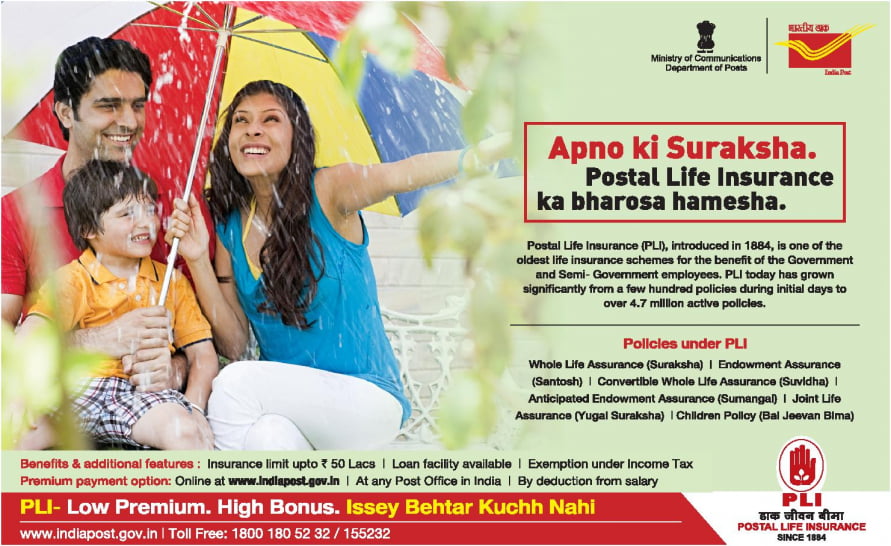 Source:- postallifeinsurance . gov . in
Do you know that post offices also offer life insurance. This is called Postal Life Insurance or PLI, earlier the PLI had a provision on age but recently the rules have been changed as per the time and they have been changed in terms of age like other life insurance plans. PLI is like other life insurance, the only difference is that it is run by the Indian Postal Department. Apart from this, it is a traditional insurance policy and not term insurance or ULIP plan.
The postal life insurance (PLI) was initially for the central and the government employees, but PLI Post life insurance is available for every individual in India, as the Postal Department increased the scope of the scheme.
Now employees working in the private sector including resident officers, doctors, engineers, CAs, management consultants, architects, employees working in nationalized, lawyers, and private banks, employees working in the Department of Telecommunications, also can get PLI postal life insurance.