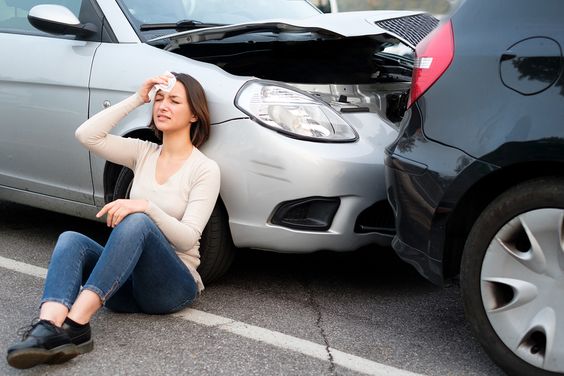 Do you know why it is so important to buy a personal accident insurance policy? Accidents can happen anytime, anywhere. According to sources, more than 1275 accidents occur on the road each day. And about 487 of those incidents have resulted in serious injuries. Isn't it better to protect yourself before any such incident occurs?
What is a Personal Accident Insurance Policy?
We all face the risks of accidents in our day to day travel. Despite all the possible precautions, accidents do happen. This can lead to disqualification or loss of organs or sometimes even death. In such cases, a personal accident insurance policy provides compensation to the insured in the event of accidental injury due to serious, visible and external reasons and directly resulting in bodily injury.
The personal accident insurance policy provides coverage to the insured in case of any physical injury, demise, loss or deformity due to a violent, visible and dangerous accident. In case of death of the insured, the policy provides protection to their dependents (family or parents) against financial or adverse consequences.
It has been suggested to purchase an accident insurance policy, which covers or reimburses all incidents from minor injuries to death. In addition, it should also protect the future of the family. Now, you can easily buy or renew accident insurance policy online as well.
Why Is It Important To Buy Personal Accident Insurance Policy?
This is where an accident insurance policy helps. It helps to protect yourself and your dependents during an emergency. So it is important to obtain a personal accident insurance policy. Accident insurance coverage is not only for the insured but also their dependents. Under a personal accident insurance policy, one gets a lump or fixed amount in case of disability or death due to an accident. Many other benefits are offered under the Personal Accident Insurance Scheme. Let us understand in detail.
Types Of Personal Accident Insurance Policy
Two types of the personal accident insurance policy are there by insurance companies in India. These two personal accident insurance policy types are as follow:
Individual Personal Accident Insurance Policy
This type of personal accident policy protects a person in case of any intentional or unintentional hazards. The event can range from a short-term wound to a lifetime injury or eventually death.
Group Personal Accident Insurance Policy
This personal accident insurance policy is not designed for individuals. Group accident insurance is purchased by the employer for its employees. This policy's premium had decided on the basis of group size.
This plan is an added benefit for small companies. Group insurance is available at a low cost. However, it is a very basic policy and does not include many benefits such as personal accident insurance.
Features Of Personal Accident Insurance Policy
This is a policy for self-employed, which had paid and business-class people
Add-on cover including hospital allowance and ambulance charges are available
Permanent Total Disability (PTD) benefits come with add-ons such as Academic Benefit and Adaptation Allowance at no additional cost
Cumulative bonus available
Policy – covers death, disability and income loss due to accident
Recommended Articles :- 
Benefits Of Personal Accident Insurance Policy:
In general, what benefits a person can get from accident insurance, let us see:
Being the head of the family and the main source of income earning, you can protect the family from unseen risks with this insurance policy.
Any person can become the owner of a personal accident insurance policy at any age.
Minor members of the family and / or members of the senior citizen category provide financial and financial protection in case of any emergency which may arise due to a sudden accident.
As an insurance holder, if you wish, you can replace a costly periodic life insurance policy with a normal personal accident insurance policy.
Income minimizes the impact of earning capacity when the insurance holder's performance become affected.