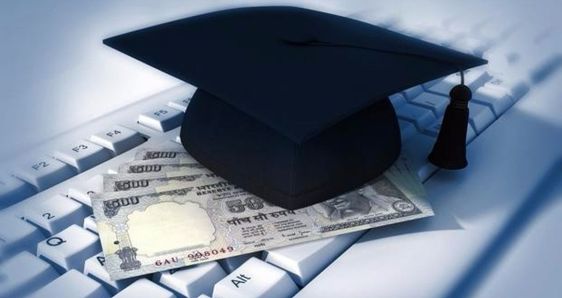 Higher education in today's education is quite expensive. Whether you study in India or abroad, you have to pay a hefty fee. Although some scholarships or funds are present, most students are not able to take it. In such a situation, they have an option to get a higher education by taking an education loan. If you are also among those candidates who want to take an education loan for higher education and are preparing to apply for this, then check out this education loan procedure here:
However, you should check all the documents to understand anything properly. The same thing applies in the case of the education loan procedure. Most people evade reading loan documents. Regardless of this, you must read carefully the interest rate, payment structure, prepayment penalty, terms & conditions, etc.
What is an Education Loan?
In today's era, education is very important along with the basic premise, some people easily get higher education but for some people, the dream of getting higher education remains incomplete due to financial problems.
Therefore, you are given loan by banks for your financial problems, so that you can keep going with your higher education or any course. The loan given by banks on the basis of the time limit prescribed for your education is called "Education Loan".
Eligibility For Education Loan
Applicants should be Indian citizens
The Applicant should be between 18 to 30 years old
The borrower should also be accompanied by a co-applicant who can be his parent or any guardian.
Admission to professional or technical course through admission test or selection process
The applicant should not have any outstanding loan from any other bank or banks
Education loan should be requested only at the branch of your nearest bank
For loans above 4 lakh rupees, a third-party guarantor and for a loan amount exceeding INR 5 lakh, you will require a guarantor
Document Required In Education Loan
Application letter
Voter ID card or license or PAN card or government department ID card (salaried) or driving passport can be taken as one of these identity cards of the candidate / parent / guardian and guarantor (whichever is applicable)
Two passport size photographs
Latest salary slip with all deductions or Form 16 salary certificate, Income tax return certified for 2 years (Certificate of income of the borrower / guarantor)
Bank account details or latest electricity bill or latest mobile or telephone bill or latest credit card statement
Other documents such as a copy of the admission letter of the institute with fee list, S.S.C (10th), H.S.C (12th) mark sheet. Admission certificate, expenditure details, and duration of course
Structure of fees (certificates obtained from college / university)
Bank Statement or Passbook in which the source of your income, the last 6 months
Details related to the guarantor (when the loan amount is more than INR 4 lakhs)
Affidavit that parents and students have not taken any loan from any other institution
Recommended Articles :-
Education Loan Procedure:
Education loan procedure has made the quest of the educational courses informal, without troubling guardians or parent with liabilities that they should have been bearing.
This given education loan procedure may differ from one bank to another bank. But these mentioned steps are basically some of the most fundamental steps of education loan procedure:
At first fill in the education loan application form
Then you will have to go through a personal discussion session with the bank manager to ensure you really need this education loan and you are rightfully eligible to get one
Once you get permission from the manager then submit your validated documents with the filled education loan application form
Then you may have to pass through the stage of denial and then have to resubmit your documents to get final approval
Once your education loan gets sanctioned then you will have to sign a promissory note to that bank, which is giving you the loan
After the formalities of your education loan get completed then the bank will pay your loan.
Education Loan Procedure for Online Applications
In the present occasions, profiting an instruction credit has been made considerably simpler. Presently, one can apply for training credit on the web. The credit will endorse uniquely in head and the candidate should contact the bank for real endorsement and payment of the training advance.