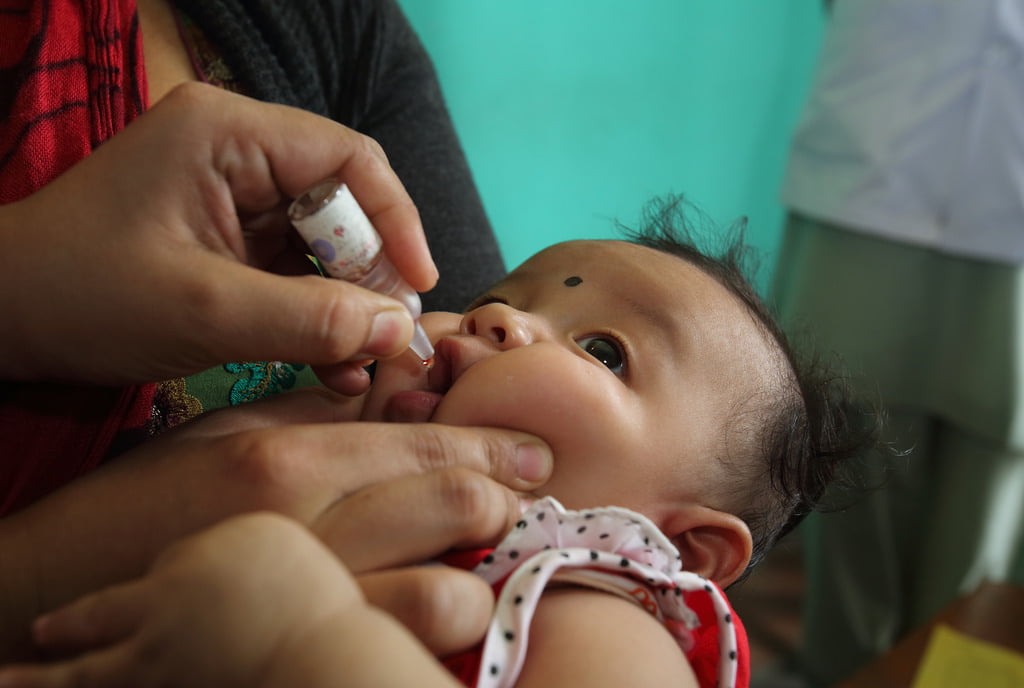 Source:- https://www . myindiandream . in/India%27s+Pride/Government-launches-Intensified-Mission-Indradhanush
On October 8, 2017, Prime Minister Narendra Modi launched the Intensified Mission Indradhanush (IMI). The goal of Intensified Mission Indradhanush (IMI) was to immunize the children and pregnant women with vaccination.
Origin Of The Intensified Mission Indradhanush:
No nation can remain healthy till its children, which are its most valuable assets, will not be healthy. Therefore, considering the importance of this, the Government of India adopted the National Tikakaran policy in the year 1978.
In order to provide greater publicity to this vaccination, Government of India initiated the Universal Immunization Programme' (UIP) in the year 1985. To accelerate vaccination coverage, 'Mission Indradhanush' was started in the year 2014.
Now, to achieve its goal by the year 2018, the Ministry of the Health & Family Welfare has formulated 'Intensified Mission Indradhanush' scheme to accelerate full vaccination coverage and pay greater attention to urban areas and other areas with low vaccination coverage.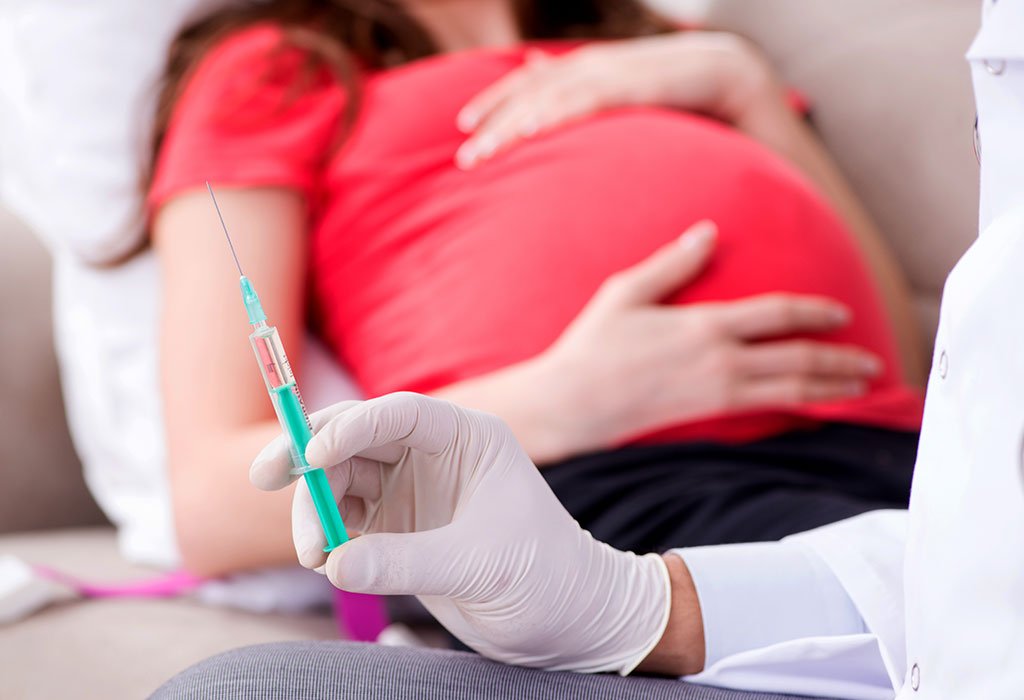 Source:- https://parenting . firstcry . com/articles/mission-indradhanush-vaccination-program-for-children-and-pregnant-women/
What is Intensified Mission Indradhanush?
The government of India had started the Intensive Mission Indradhanush (IMI-Intensified Mission Indradhanush). Through this program, the aim of the government is to give benefit to the children below 2 years and all pregnant women who have been deprived of the benefit of the general vaccination program.
A special campaign had been started for this, in which case the immunization status will be improved in the selected districts and towns, so that more than 90% beneficiaries will be given full benefit of vaccines by December 2018.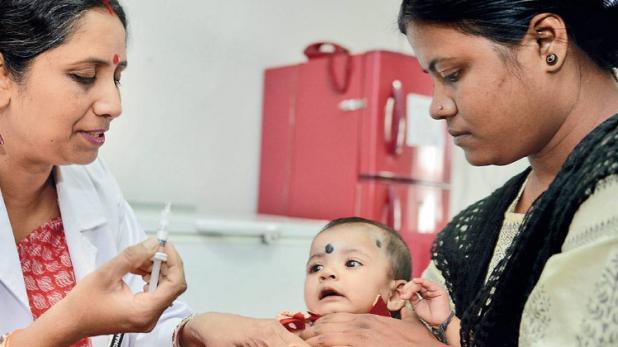 Source:- https://aajtak . intoday . in/story/modi-governments-immunization-project-mission-indradhanush-1-933533 . html
Key Features Of The Intensified Mission Indradhanush:
According to the intensified mission Indradhanush, during the seven working days from the 7th of every month, from 7th October, 2017, for seven consecutive months, 'Intensified Mission Indradhanush' campaign had run, which does not include Sunday, Holiday day and general vaccination day. The mission was to complete:
An overall of 17 urban, 118 districts areas also 52 districts of the North Eastern States had been directed under the "Intensified Mission Indradhanush".
Under the intensified mission Indradhanush, more attention had been given to those urban areas on which the mission could not be concentrated under the "Mission Indradhanush".
In addition to these areas of the cities, mobility assistance had also been provided to regional workers for the deployment of rural areas.
One of the specialties of 'Intensified Mission Indradhanush' is that more attention had been given on co-ordination with ministries and departments related to other departments / ministries, especially child and women development, urban development, Panchayati Raj, youth affairs etc.
Mapping of the deprived population in urban areas and providing vaccination services to these areas had been done through the need based deployment of Auxiliary Nurse Midwifery (ANM).
For successful implementation of 'Intensified Mission Indradhanush', arrangements had been made to provide proper coordination between the grassroots level workers of various departments like Accredited Social Health Activist (ASHA), Auxiliary Nurse Midwifery (ANM), National Urban Livelihoods Mission (NULM), district motors, self-help groups etc.
Recommended Articles :-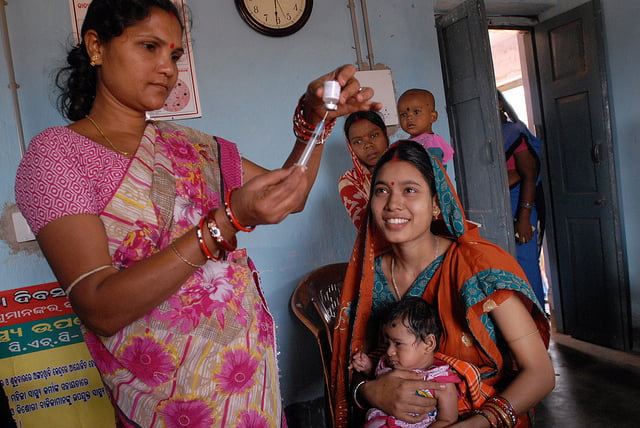 Source:- https://blogs . biomedcentral . com/on-health/2014/08/28/the-human-resources-for-health-crisis/
Monitoring And Accountability System
For Intensified Mission Indradhanush, intensive monitoring and strong accountability system was being set up at all levels. At the national level, the Cabinet Secretary and at the state level the Chief Secretary had to review the progress respectively.
For each district marked 'Intensified Mission Indradhanush', the concerned partners had to keep an eye on. Apart from this, after the completion of various stages of intensified mission Indradhanush, special emphasis had been given to integrate the mission sessions with normal vaccination micro-schemes.
During the first and second phase of last October and November, during the campaign in the state, 25 thousand 52 sessions took place, in which 1 lakh 56 thousand 630 children and 35 thousand 745 pregnant women were vaccinated. Of these 15 thousand 855 children were vaccinated for the first time.
NOTE:

Senior officials of concerned partners and government had kept an eye on the integration of those sessions.
Despite many positive changes, many challenges and shortcomings in this program remain intact. According to the Economic Review, 2016-17, the child mortality rate still higher (compared to 37 per 1,000 in 2015) and maternal mortality rate (167 births per 1 lakh live births during the year 2011-13) is more relative to developed countries.
Studies have shown that the reason for the deprivation of children from regular immunization programs was that neither parents nor guardians had any information about this campaign or any fears related to vaccination.