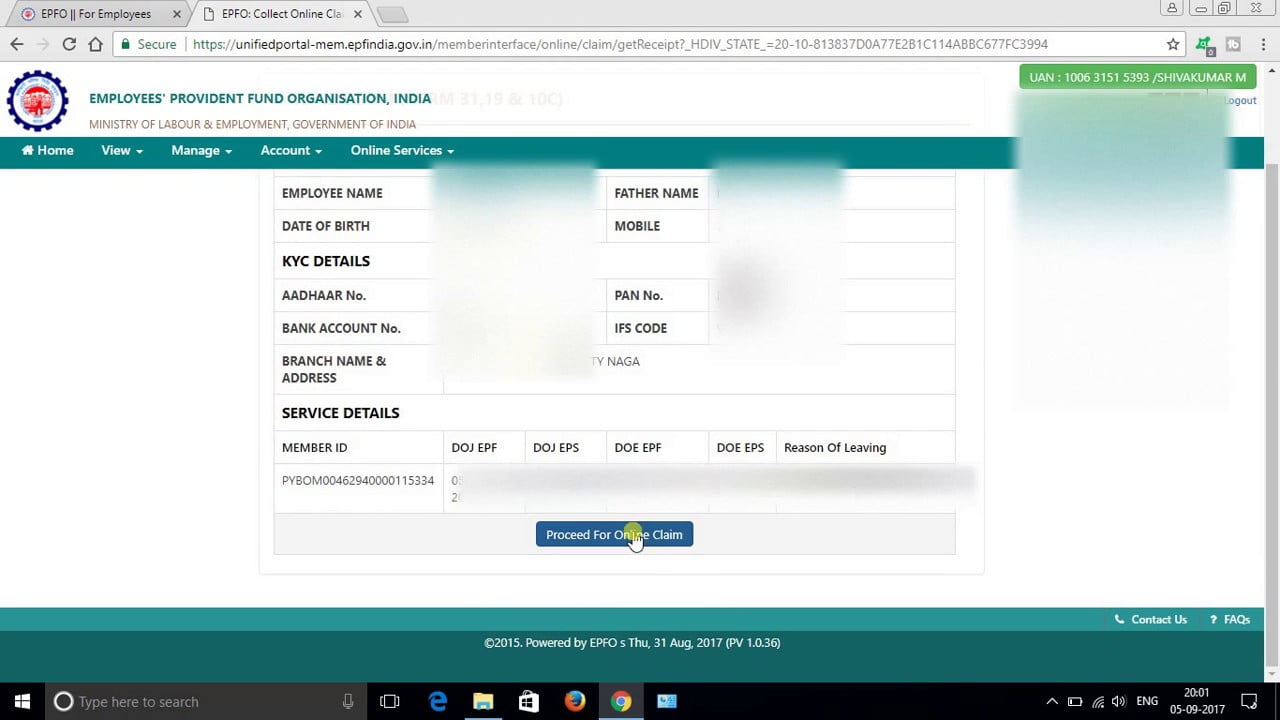 The Employee Provident Fund Organization (EPFO) has made the entire process of claiming PF online. Earlier, the money which was available in 15 to 20 days is now available in few days. PF is the fund that an employee deducts from his CTC every month while working in an institution. The employer also puts some money in it. Now you can claim PF from home. You can check in this article how to claim PF online without any hassle.
How To Claim PF Online?
If you also want to withdraw advance, full or little money from provident fund (PF), you can apply online from home. Now you do not have to go several times to the office to withdraw money from your PF. After claiming your PF money, it will come directly into the account in about 5 to 10 days. See how to claim PF online in this article below:
How To Claim PF Online: Process Of PF Withdrawal
First of all, visit the official website of EPFO ​​
Then login to this site through your UAN and password
After this, you have to click on the verified KYC details
Now you have to click on the Manage tab
You will have to click on the online services by going to the above manual bar
After this, you select the claim
To make a claim, one has to select one of three types (Forms 31, 19 and 10C).
After this, you will see the member details on the screen
Going here, you will have to verify by entering the last 4 digits of your bank account
After this, you have to go ahead by clicking on Certificate of Undertaking by clicking "Yes"
As soon as you claim online withdrawal, you will see three options.
The first option will appear in Form 19, under which you can withdraw only PF (Under this form, you can withdraw the total PF value. This form is also called the Final Settlement Form.)
The second option will appear in Form 10C, in this option you can withdraw only pension
The third option will appear Form 31, in this option you can do partial withdrawal or partial withdrawal
By choosing one of these options, you will need to submit a Proceed Online Claim
After this, Employees' Provident Fund Organisation (EPFO) ​​will process your PF claim by verifying your KYC (No Your Customer) details
This process can take up to 10 days
After the approval, the amount of PF will be transferred to your bank account.
How To Withdraw EPF And EPS Balance Online?
Go simply to the 'I Want To Apply For'. From this, choose full Employees' Provident Fund (EPF) Settlement, the Employees' Provident Fund (EPF) Part withdrawal (advance/loan) or the pension withdrawal option. Within 5 to 10 days of filling it, the money will get transferred to the registered bank a/c on Employees' Provident Fund Organisation (EPFO). Information about this will also be available on the registered mobile no. via SMS. You can apply to withdraw money online only if your Employees' Provident Fund (EPF) account is linked to your Aadhaar.
At first, log on to your UAN portal and then enter your information
Check whether your KYC information is correct or not
Now select your claim
All you need is full Provident Fund (PF) settlement, Provident Fund (PF) part withdrawal (advance / loan) or the EPS withdrawal
Now click on OTP
With this you can claim PF online
After this you will receive the OTP on the registered mobile No. associated with your UAN
EPFO will get your KYC i.e. Aadhaar information from UIDAI and will work on your online Provident Fund (PF) claim
This will deposit the claimed money in your bank account.
Recommended Articles :-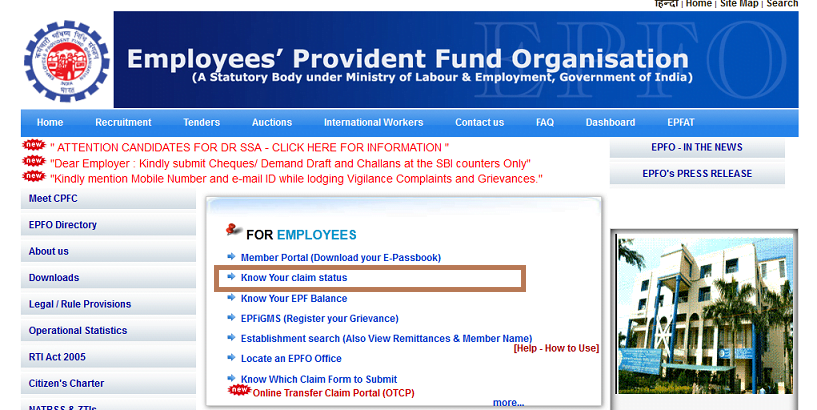 PF Money Will Be Deposited In The Account Within 10 Days
After the completion of this process, the money of PF will come to the account given in the account holder's EPFO in 10 days. Also, if someone wants to do a partial withdrawal EPF, then he does not need to provide any kind of document. How easy it is to extract EPF. You can easily do all the process from home.
FAQ Regarding PF Claim Process:
Q. Can I withdraw Provident Fund (PF) Money after 5 years?
A. Yes, you can withdraw EPF after 5 years. However, the withdrawals are taxable if you withdraw it before 5 years of your continuous service.
Q. When Can I withdraw Cash from PF?
A. You can withdraw your full PF money only after its maturity period, which is 15 years. However, in the case of an emergency, one can extract some money from his or her 7th financial (continuous service period) year onwards.
Q. Do We Get The Tax Benefits Under The Provident Fund (PF)?
A. Yes, the Provident Fund (PF) also offers tax-deductible under the Section 80C of Income Tax Act.